X, formally Twitter, allows people to connect by usernames and followings. Searching for usernames is the normal way to find anyone on the platform. However, millions of people are on the platform, and remembering usernames may be challenging. Thankfully, X or Twitter allows users to discover people through phone numbers. Therefore, learning how to find someone on Twitter by phone number would help.
This is perfect for you if you have people you want to connect with on your contact list. Most of the people on your contact list are most likely on the social media platform. So, finding them shouldn't be challenging. This article explains everything you need to know about using people's contact on Twitter, aka X platform.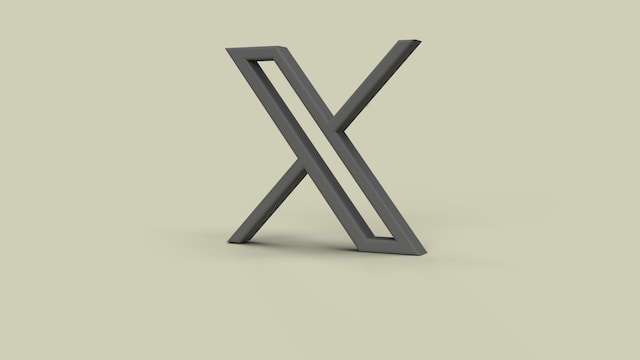 How To Find Someone by Phone Number on Twitter: The Step-By-Step Process
Adjusting the discoverability settings on your account is the default way to locate people by phone number. The discoverability privacy settings allow the platform to access your contact list. However, you must have saved the phone number to your contacts. This will allow the system to infiltrate your contact list and locate all the accounts connected to the number.
All mobile devices have similar steps on how to find someone by phone number on Twitter, aka X. However, discovering contacts only works for users who have enabled finding them using their mobile number on the platform. You cannot locate the user if they don't enable this feature.
Here is how to use this method in nine steps:
Open the X, aka Twitter mobile app, on your phone or tablet and log into your account.
Tap your profile picture on the top-left corner of the homepage.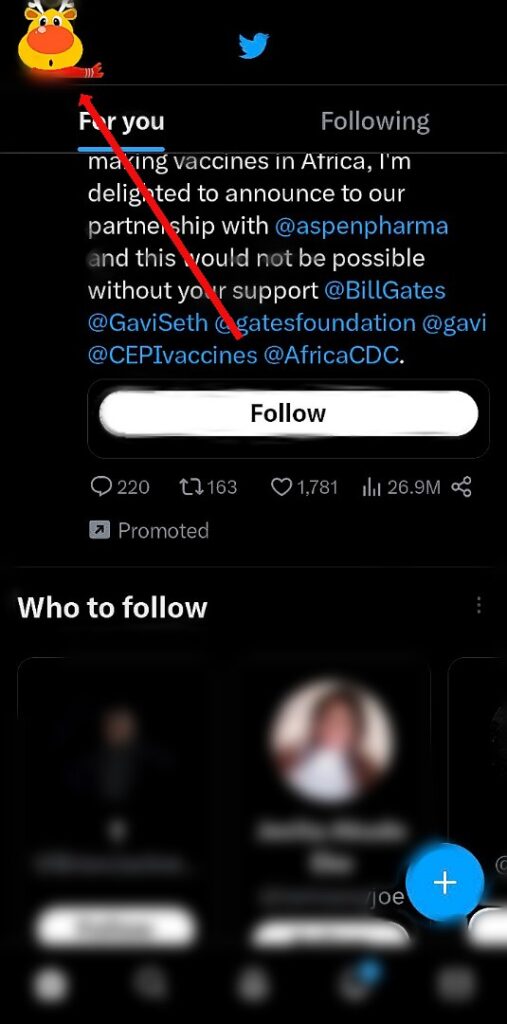 Select "Settings and Support" from the menu. A drop-down menu will appear on the screen.
Select "Settings and Privacy" from the menu.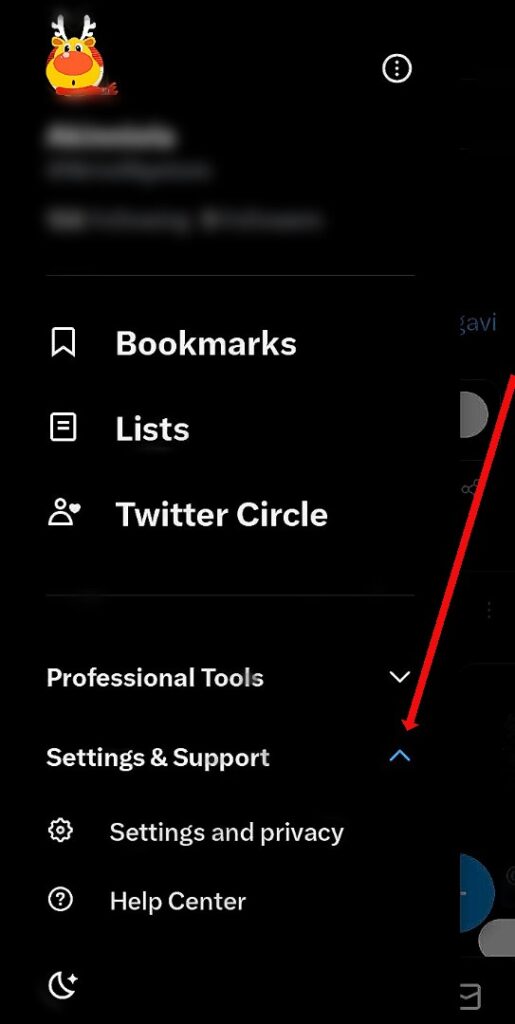 Tap the "Privacy and Safety" option from the settings menu.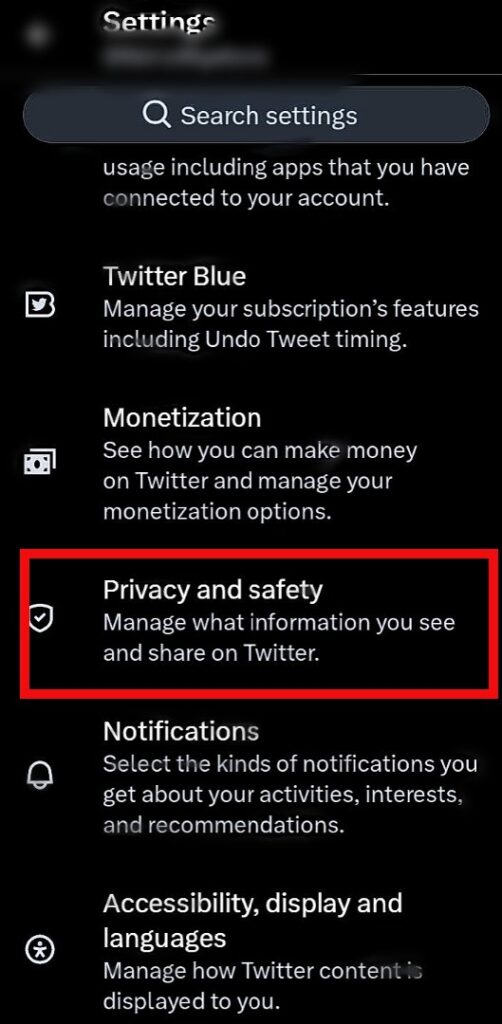 Scroll down to the next page and select "Discoverability and Contacts."
Tag the toggle button for the "Sync Address Book Contacts" option to turn it on.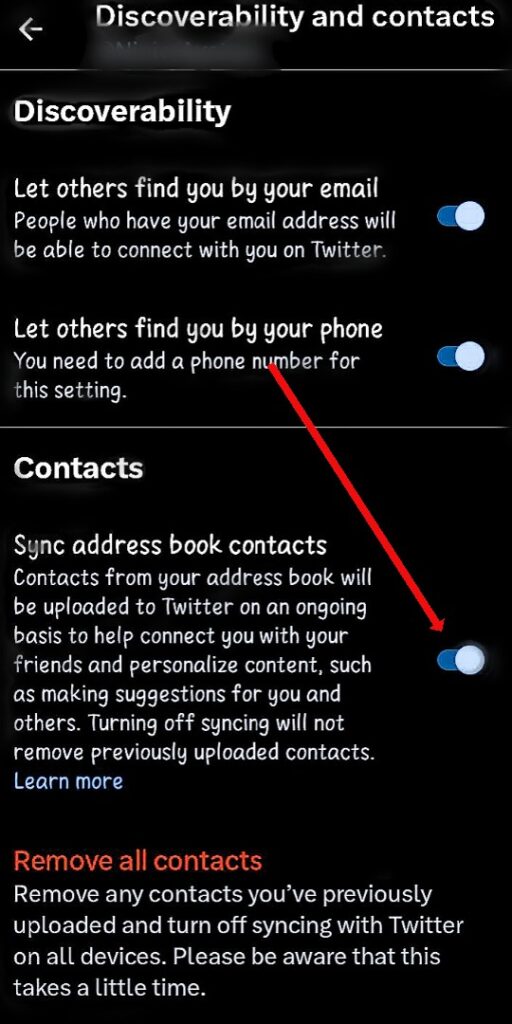 Tap "Allow" to allow access for contact syncing when a prompt message pops up.
The toggle button will turn blue after this.
Now, you can see everyone on your contact list with their phone number connected to their Twitter profile. You will begin to get them on "Who to Follow" suggestions.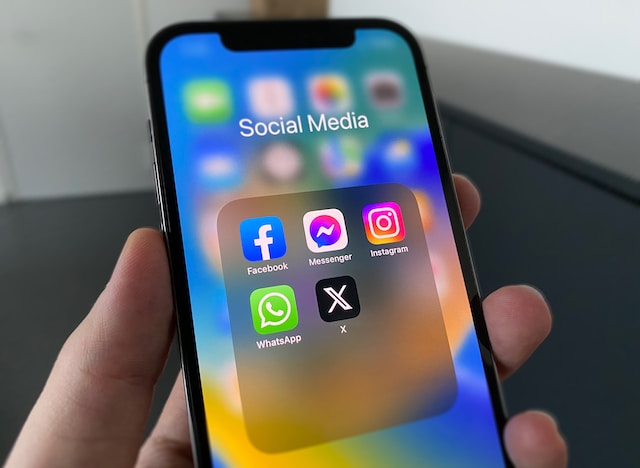 Other Easy Ways To Find Someone on X Using External Tools
As mentioned, you can only find an X or Twitter profile connected to a phone number. Some users can still block people from tracking their social media profiles. They can disable their discoverability option from their privacy settings. However, some third-party tools can help you locate the user. Some tips to gain Twitter followers also help boost engagement.
Find Someone by Their Phone Number With Google Search
Google search allows you to locate X or Twitter usernames by phone number conveniently. The search engine helps you complete a search in situations with limited information. Knowing how to find someone on Twitter by their phone number with Google is best for public social profiles.
Here is how to use it in three easy steps:
Launch the Google Chrome browser on your device.
Type the phone number in the search bar and run a search query.
Locate the X or Twitter account in the search results.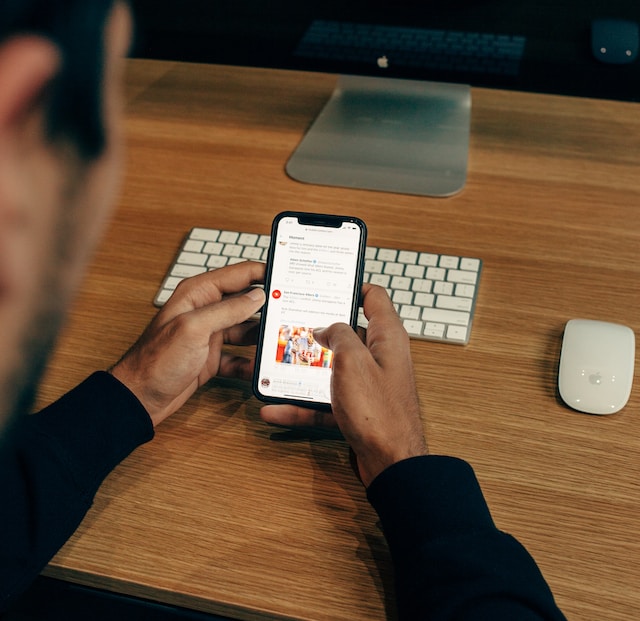 Locate an X or Twitter Account With Intelius
Intelius is a powerful tool that locates anyone's social profile. All you need is to run a search query on their phone number. The tool will find all accessible public information such as name, address, pictures, social profiles, etc.
Here is how to use it in four steps:
Launch the Intelius search page on a device.
Input the phone number in the search box and click the green search button under it.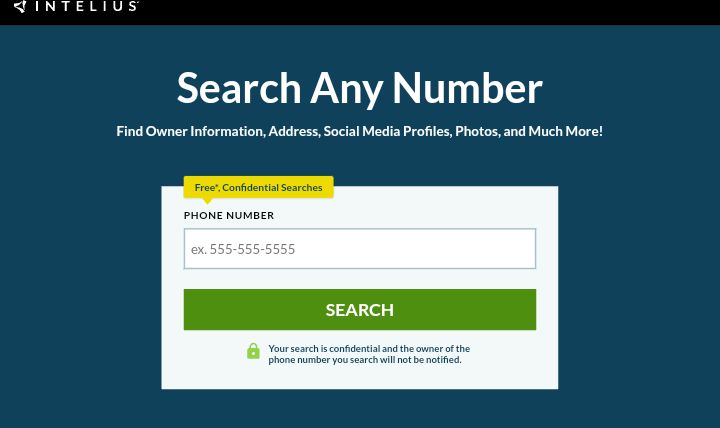 Wait for the tool to get results through its source.
Unlock the search port to find the person's X or Twitter username.
That is all you need to do. However, you must pay a subscription fee to access the report.
Locate an X or Twitter Account With BeenVerified
Another powerful search engine that focuses on locating social profiles is BeenVerified. This tool infiltrates large amounts of data from public sources and over 50 social networking platforms. It is effective for discovering profiles on any social networking platform.
Here is how to use it in two steps:
Go to BeenVerfied's phone search webpage.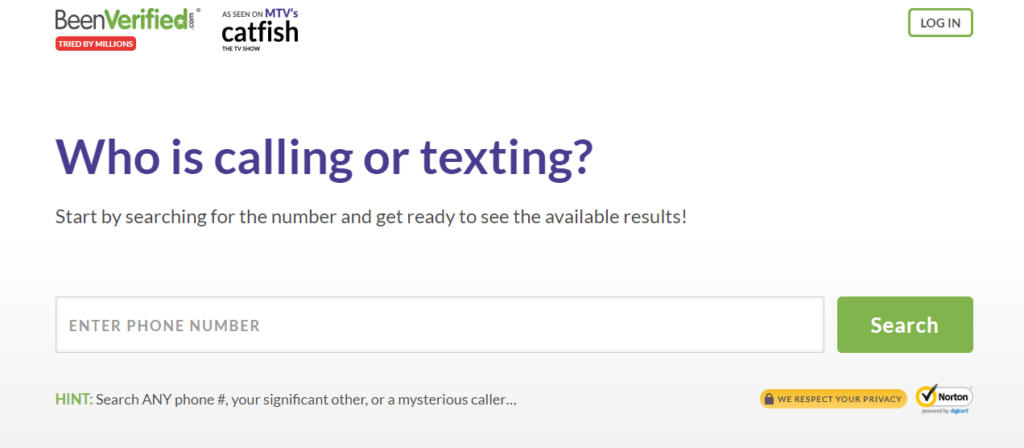 Input the phone number in the search bar and click the green search button.
The search query will bring a detailed report about the phone number. The report will contain the person's contact details and social profiles on different networks. You can get their X or Twitter username from there.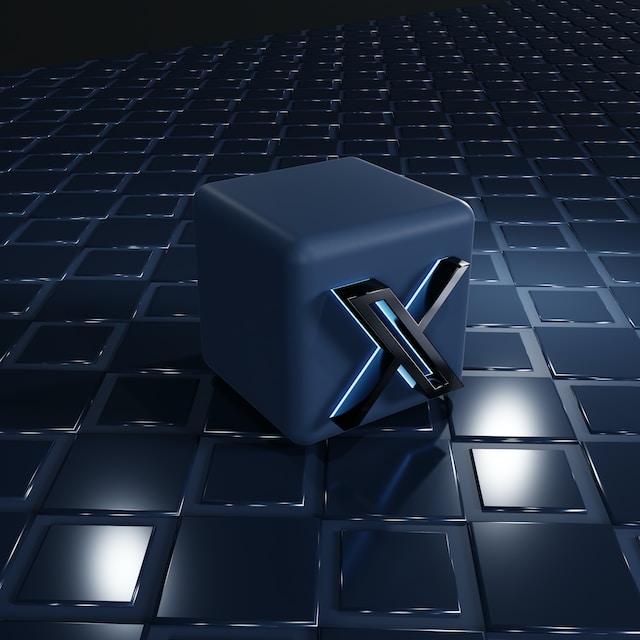 How To Stop People From Finding You on Twitter: Avoid Getting Discovered
It is normal for people who know you to want to connect on the X, aka Twitter platform. Since they can upload their contacts, achieving this feat is easy. This discovery may not be to your liking if you like to keep your social self away from people. Fortunately, learning how to stop people from finding you on Twitter is possible.
Here is how to do it in six steps:
Go to your X or Twitter account on a desktop web browser or mobile app.
Click "More" in the left sidebar if you are on the desktop. If you use the mobile interface, tap the profile picture on the top-left side.
Select "Settings and privacy" from the menu.
Select "Privacy and safety" from the settings menu.
Choose "Discoverability and contacts."
Turn off the toggle that lets people find you via your email address or phone number.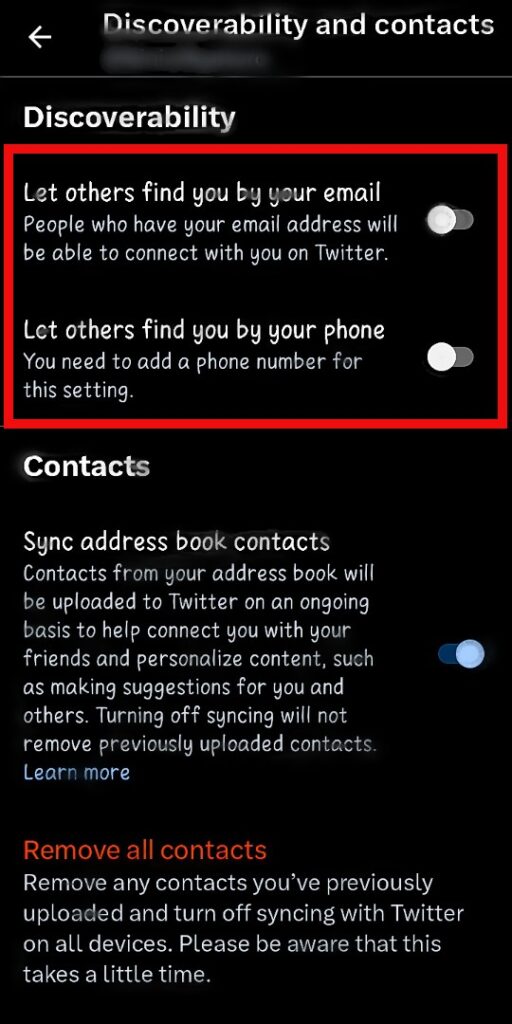 This will automatically prevent people from locating you with your email address and phone number. Blocking on Twitter also increases privacy. The above steps reverse how to find someone on Twitter by phone number. You can also learn how to hide liked tweets for additional privacy. There are tricks to locate people irrespective of their discoverability settings. This is why deleting any implicating tweet on your profile is essential. This may be challenging for users with thousands of tweets.
But at TweetDelete, we have invented a highly efficient web application that filters and deletes bulk tweets. This app loads, imports, and deletes tweets and archives effortlessly. TweetDelete does not spread promotional information on your timeline. Start filtering and cleaning your X, formerly Twitter, timeline today!
Bulk Delete Old Tweets
Sign Up Now