No one can scrap out the probability of Twitter or X users wanting to own more than one account. The need for secondary accounts grows more intense with the rise of entrepreneurs, CEOs, and professionals on the app. Thus, Twitter, now known as X Corp, introduced professional accounts. But logging out of an account before logging into another is a dire hassle. Thus, this situation necessitates accessing multiple Twitter accounts from one mobile device.
I can tell you're wondering if operating several Twitter accounts using your PC, Android, or iOS smartphone is truly possible. You may be on the verge of contacting Twitter's customer service to inquire about multiple accounts. However, there's no need for that because this article contains everything you need to know. So open your Twitter mobile app and get ready to practice!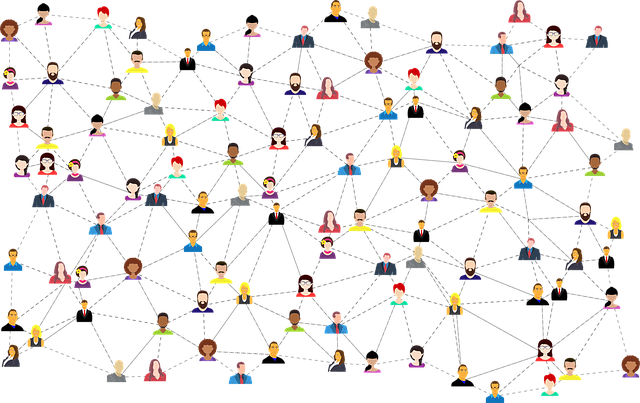 Can You Have Multiple Twitter Accounts? One to Infinity
People often ask, "Can you have multiple Twitter accounts?" Well, the answer is yes. The social media platform Twitter, aka X, allows users to own and operate multiple accounts. There is no limit to the number of Twitter accounts you can create as a user. However, you may wonder how to access all of them from a single device.
Although you can connect multiple X accounts to one device, they mustn't surpass five. So, if you have two mobile devices, you can link 5 Twitter accounts to each, making ten. But you shouldn't need that many accounts unless you're doing something shady. Moreover, Twitter doesn't support dubious or spam activities. Most legit individuals only need two or three profiles for individual and business activities.
However, it isn't a thumb rule. So feel free to create however many accounts you want. You can alternate between your regular and professional Twitter accounts at any time. You'll enjoy using the special features of Twitter business to manage your brand and grow your followers. As for your regular account, you can either set it to public or private. Though a public account is the default, enabling private mode will give you greater control over who accessed your content.
So you can alter settings and experiment with features on your Twitter accounts. However you choose to use your Twitter or X accounts, ensure never to replicate posts. Twitter stipulates do's and don'ts of automation and using multiple accounts. You should adhere strictly to these instructions to avoid receiving a Twitter ban.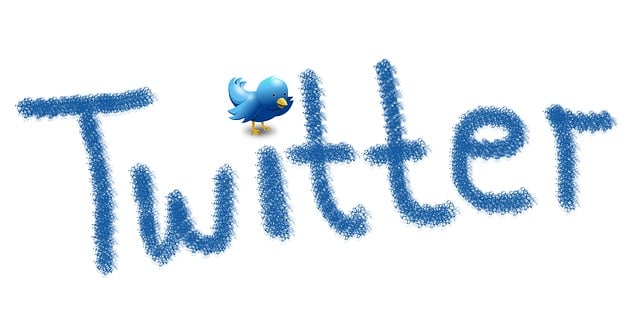 Why You Should Have Multiple Accounts on Twitter: The Ultimate Reason
Can you have multiple Twitter accounts? Of course, you can, but it isn't compulsory. However, consider opening an additional X or Twitter account if you're a professional. It's wrong to mix business with pleasure in reality or on social platforms like Twitter or X. If you do, you may lose focus. You should know the terrible consequences of neglecting a business that needs full attention. So, I won't delve further into that.
To avoid disaster breaking lose, you should open several accounts on Twitter. Though you can create as many accounts as you wish, two should be enough. You can devote one to your private affairs and the other to business. It's a great idea for politicians, influencers, and celebrities to own parody accounts. That way, you can have a hundred percent advocacy for your work and personal identity without interference.
Don't worry about managing your Twitter accounts. With proper time management, you can handle additional accounts yourself. But if you prefer, you can always hire a social media manager for your Twitter business account. You can grab several lucrative deals from X if you strategize properly. It would be bad to miss out on opportunities to scale your business because you can't conduct your affairs separately.
How To Manage Multiple Twitter Accounts: 7 Steps for Switching Profiles
You can have several Twitter accounts on the social media platform and be clueless about operating them. Knowing how to manage multiple Twitter accounts entails adding them to one device and accessing and using them as you please.
Let's see the seven steps for managing Twitter accounts.
First, if you have no account, download the Twitter for iOS or Android app. You can also sign onto the Twitter web.
Sign up to create an account using your name, phone number, or email address.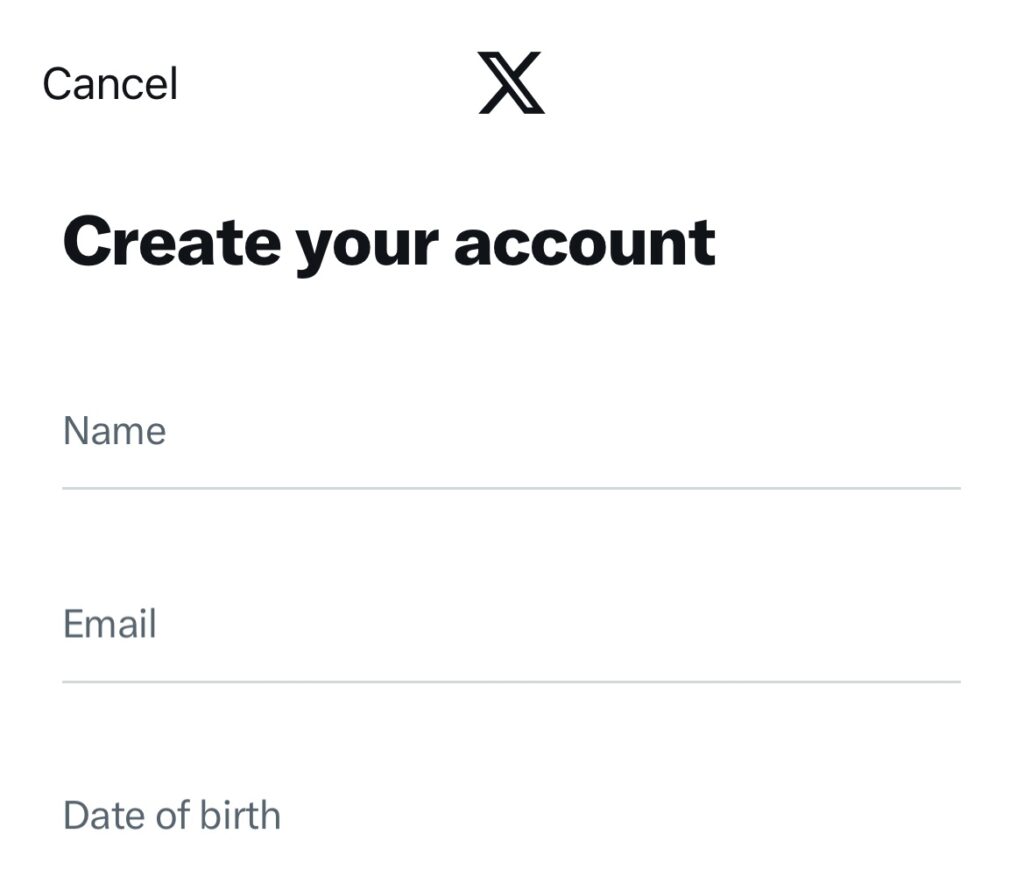 Verify your contact details, then create your password. (Please skip these steps if you already have a Twitter account.)
After logging into your account, tap the hamburger menu icon or your profile icon.
Click the plus sign, more icon, or mini profile icon with a plus from the side menu. The icon differs depending on your device.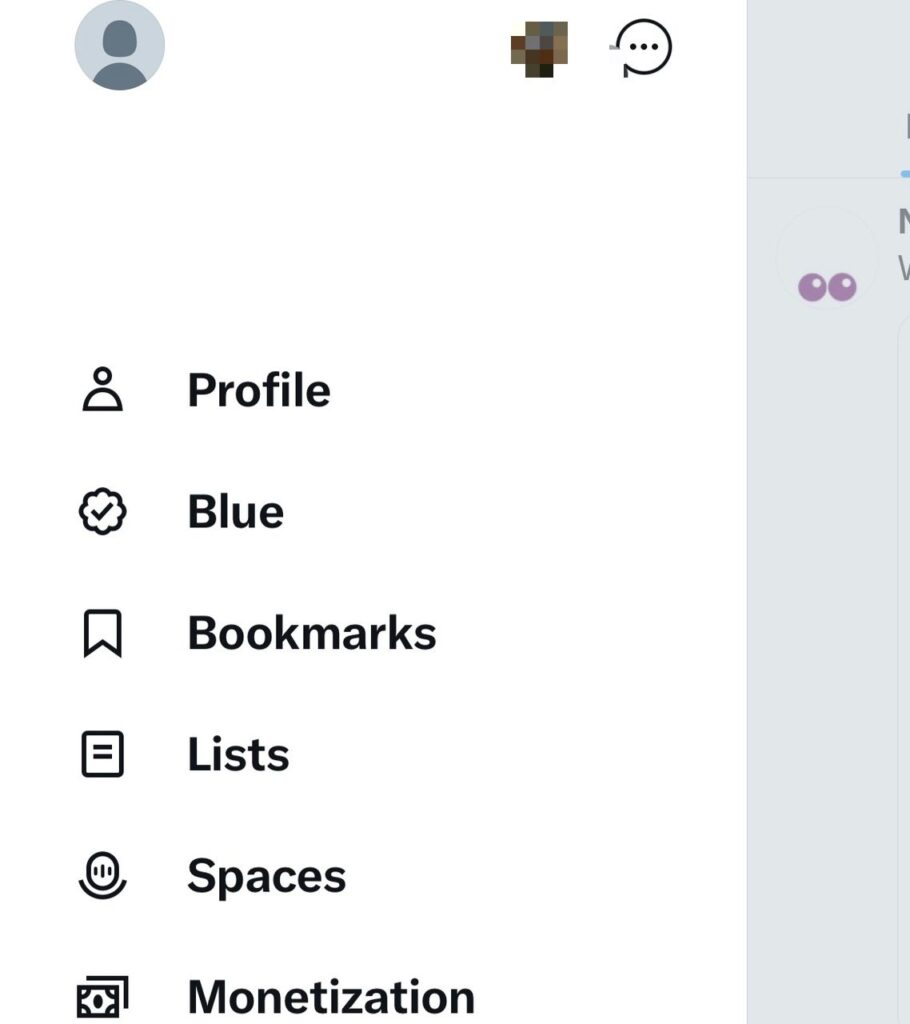 You can "create a new account" or "add an existing account" and then follow the prompts.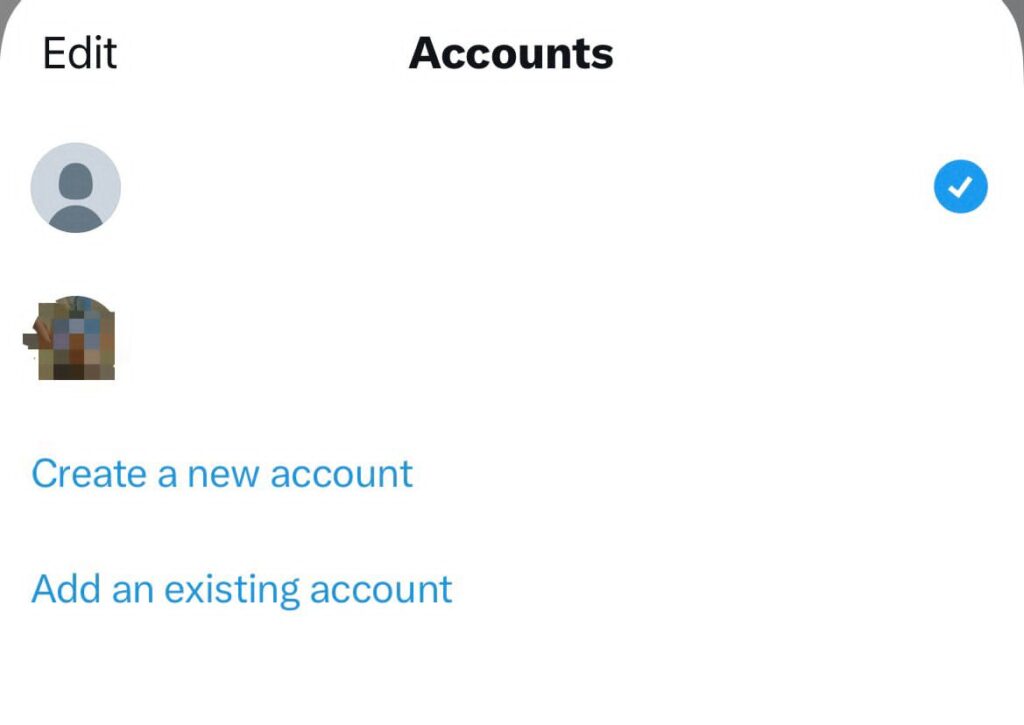 You can switch accounts by tapping or long-pressing your profile picture and clicking the mini profile icon or username.
Note that you can only create a new account while signing in on the mobile app. With the Twitter website, you must log out and visit the signup page to create another account. You can then log into your prior account and link the new one by adding an existing account.
Handling connected accounts can be stressful. Thankfully, you can use social media management tools to ease the stress. They'll help you optimize your content, schedule tweets, conduct analytics, and more. Excellent tools include Social Pilot, Sprout Social, and Buffer.  But if you can't keep up, consider hiring a social media manager to optimize your Twitter accounts.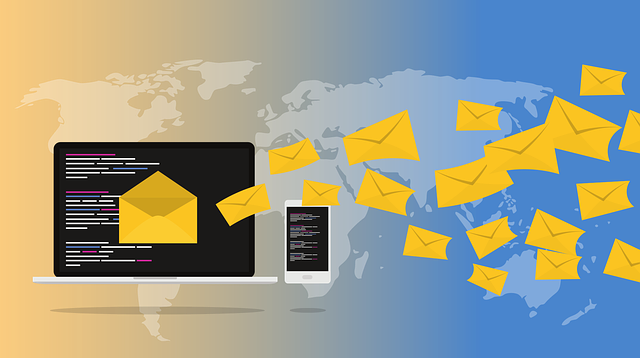 Can You Have Multiple Twitter Accounts on One Email: A New Discovery
The question, "Can you have multiple Twitter accounts on one email?" begs a clear-cut answer. However, there is no straightforward answer. Rather, the answer is conditional, depending on your emailing service. Available email services include Yahoo Mail, Microsoft Outlook, Hot Mail, and Gmail. Interestingly, Twitter gives you the laxity to register your connected accounts on your mobile app with any of these.
But remember that your choice will determine whether you can have many Twitter accounts on one email. If you want to register several social media accounts with one email, use a Gmail account. Gmail is the only emailing service that permits the registration of several accounts to one email, albeit with different usernames. But if the usernames are similar, you can alter them by adding dots anywhere within.
However, you can't register multiple Twitter accounts using one email address with a different email service. You'll have to create extra emails for additional accounts or delete your Twitter account to create another. But this means you'll have to grow your Twitter followers afresh. So, another alternative is to delete all your Tweets, change your username, and revamp the account.
However, deleting bulk tweets is stressful. At TweetDelete, we've invented a simple web application for filtering and deleting bulk tweets. This app loads, imports, and deletes tweets without spreading promotional content on your timeline. So, start filtering and cleaning your Twitter timeline today!
Bulk Delete Old Tweets
Sign Up Now