People publish a lot of controversial posts on Twitter every day. But while some of those posts survive the backlash that ensues, authors delete most of them. However, there is sometimes the need to see deleted tweets; but many people are still unclear about what to do. In fact, there has been debate about the possibility of viewing posts that people have removed from the social platform.
Many third-party applications and some Twitter features allow tweeps to view removed tweets. These third-party apps, mostly archiving services, mainly display snaps of erased tweets. While this is possible for some posts, you cannot always find deleted Twitter posts. This guide explains how to see deleted tweets, touching all the helpful techniques in depth.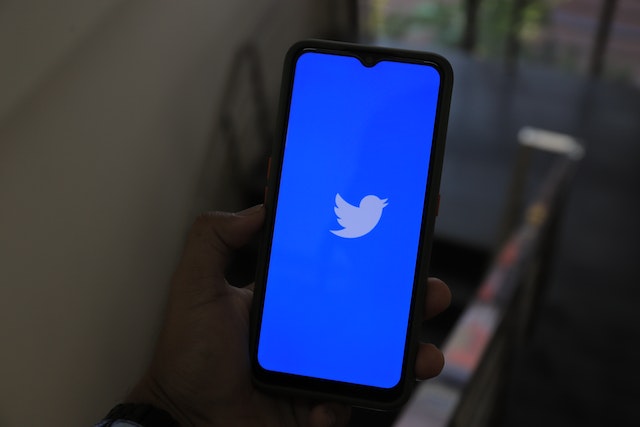 Can You See Deleted Tweets? What Are the Possibilities of Accessing Removed Twitter Posts?
Usually, when someone deletes a post from Twitter, they want that post gone. Deleted Twitter posts are supposed to be gone forever. However, even deleted tweets could be the center of interest, with people going in search of them. In situations like these, the assertion that the internet does not forget comes into play. People may be curious, asking questions like "Can you see deleted tweets?"
While it is possible to view removed posts on Twitter, there are also several limitations to the working techniques. For instance, many internet archiving tools are helpful for this purpose. Still, these archives do not display every removed tweet. Also, the Twitter archive only allows users to access their removed tweets. Search engine cache only provides a way to view recently removed tweets.
But overall, using the right techniques in suitable situations increases the chances of getting your desired results. Finding the perfect technique sometimes requires a series of trials and errors. Fortunately, this article discusses different ways to see deleted tweets.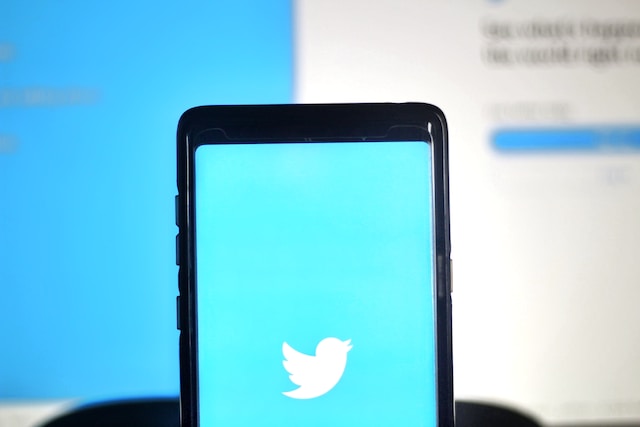 How To See Deleted Tweets: Helpful Tools and Techniques for Viewing Deleted Tweets
Certain posts draw a lot of interest on Twitter. You may see screenshots of such posts even on other platforms. But it can be quite disappointing when you visit the author's profile to discover that the post is no more. Due to reasons like these, people often wonder about how to see deleted tweets. Luckily, there are several helpful apps and techniques you should try out.
See Deleted Tweets From Your Twitter Archive
The Twitter archive offers an exclusive way of viewing your deleted tweets. While your archive contains your Twitter information, tweets, retweets, media, and other data, it's also a mine for erased tweets. But how does this feature work? After deleting your tweets, you can still request and save your archive containing the erased tweets. This technique is convenient for users to see deleted tweets from their accounts.
Here are six steps to perform this activity:
First, log into your Twitter account on your mobile application or the website. The social platform will instantly place you on the homepage.
If you're on the mobile app, tap the profile icon at the top left corner of the screen. The app will introduce a sidebar menu with several options available.
Scroll down the menu and tap "Settings and Support."A quick drop-down menu will appear.
From the drop-down menu, tap "Settings and privacy." The app will direct you to the "Settings" page.
Tap the first option, "Your account." The social app will take you to another page.
There, choose "Download an archive of your data," verify your identity by re-entering your password and complete the request.
When the archive file is ready, you will receive an email notification. Then, you can return to the "Your account" page, where you'll see an option to download the archive file. Users can view tweets they initially deleted while browsing the archive file on a web browser or spreadsheet reader.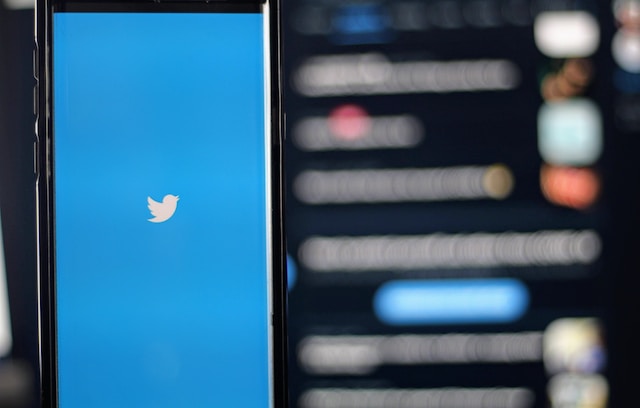 How To See Deleted Tweets From Search Engine Cache
Search Engine cache offers another quick way for people to see deleted tweets. However, there is a time limit to the efficiency of this particular technique. The cache only works for recently deleted tweets from renowned accounts. This technique's mechanism is quite simple. Search engines like Google and Bing back up pages to the cache for easier accessibility. However, these pages remain for a while, even after they are no longer available. In the same, you can check for unavailable tweets.
So, here are four steps for using this feature to retrieve erased tweets:
First, launch a web browser on your computer and visit Bing Google's search entry page.
Enter and search for "Twitter" plus the account's username.
From the search results, you may see a tiny green or gray arrow beside the title of recent tweets. This arrow indicates that the search engine has a cached version of the page. Click the tiny green arrow and click the "Cached" option.
Immediately, the web browser will redirect you to the tweet's cached version. You can still scroll down to view the date and time the author shared the post.
Because the cached versions of tweets do not stay available for long, you should always take snapshots. Well, there remain several limitations to using this technique. First, only indexed tweets will be available. Also, there is no guarantee that this technique will work. Nonetheless, it is still worth a shot.
See Deleted Tweets by Searching for Their Screenshots
Another tip to learn how to see deleted tweets is by obtaining screenshots from different places on the internet. This technique is most effective when the tweet author is popular and renowned for explosive social media posts. When this happens, many gossip blogs and parody accounts on social platforms stand back, waiting for such tweets.
For example, during the 2016 Presidential elections in the United States of America, Donald Trump was renowned for his tweets. Even though he didn't keep some of the tweets on his profile, you could easily find their screenshots. The snapshots were available on other Twitter accounts or gossip and political websites.
In such situations, you must run a quick Google search for "deleted tweets from [user]." If that person is influential enough, you may find helpful results. Running an in-app Twitter search could be the technique that works for you.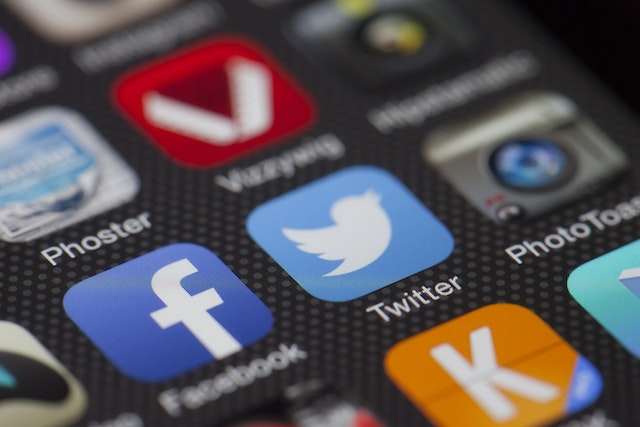 Accessing Deleted Tweets With Twitter's Advanced Search Feature
Although this technique does not always work, it is worth a shot when others do not help. Twitter's advanced search feature allows tweeps to perform highly-specific searches on the platform. It allows tweeps to search specific accounts based on dates, keywords, mentions, and tweet content. Fortunately, this feature is also useful for people who wish to see deleted tweets.
Users can use the feature for this purpose in six simple steps.
First, log into your Twitter account on a browser and visit the advanced search page. You will see a floating dialog box.
Enter the tweet author's username in the first text bar under the "Accounts" header in this dialog box.
Scroll down to the "Dates" header and choose the date or period within which the author published the tweet of interest.
Enter keywords in the word section of the dialog box if you can remember certain keywords in the tweet.
Finally, hit the search button at the top right corner of the dialog box.
Twitter will immediately display your search results. Browse the results carefully. There are some chances you may find the removed tweet you're after. Again, this technique is not as reliable. Nonetheless, it is still worth a try.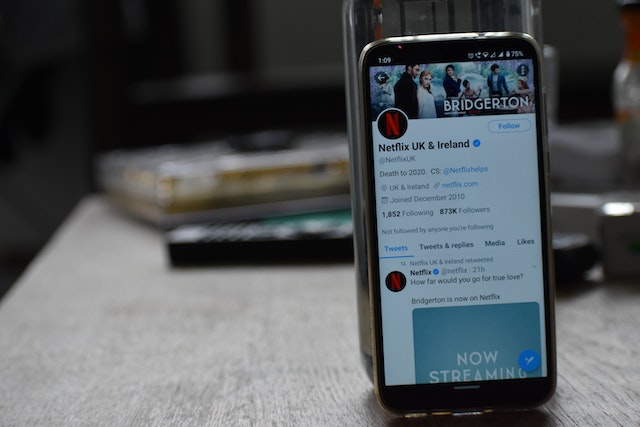 How To See Deleted Tweets From Third-Party Applications: Using Web Tools To Access Tweets
Third-party applications contribute immensely to the performance of several operations on Twitter. These applications are also useful to users who need to see deleted tweets. These web applications function as archives of Twitter pages, targeting specific pages that fall within the parameters of interest. Here are a couple of them you may find helpful.
How To See Someone's Deleted Tweets With the Wayback Machine
The Wayback Machine, the digital archive of the internet, crawls around the internet, saving web pages for future reference. This machine saves snapshots of supposedly popular web pages, capturing Twitter pages and tweets. For that reason, users can see deleted tweets from other accounts conveniently.
Being easy to use, users can access removed tweets in six quick steps.
First, open the Wayback Machine's website on your computer browser. 
Return to Twitter, copy the link to the tweet author's profile, and paste the link on the Wayback Machine's search bar.
Hit the "Enter" button and allow the website to load the link for a while. If the Machine has archived that web page before, it'll display a calendar with blue highlights across it. The blue highlights represent the date on which the machine took the snapshots.
Hover over a specific date, and the Wayback Machine will show the number of times it took snapshots. Note that the machine has not archived that web page if the calendar does not appear.
Click on a particular timestamp from the list that appears after hovering over a specific date. The web app then displays the page snapshot as it appeared that day.
Here, you can scroll down the page to view a limited number of tweets.
Again, you'll find it if the Wayback Machine captured that Twitter profile within the window when the tweet was live. Otherwise, another option may suffice. This technique is quite reliable when looking for how to see someone's deleted tweets. Nevertheless, there are higher chances of finding tweets from popular Twitter profiles.
How To Find Deleted Tweets Using Politwoops
People search for deleted tweets for various reasons. Well, Politwoops is a tweet archiving service focused on archiving tweets from politicians to increase accountability. The service followed and stored posts from American politicians and public officials, allowing people to find deleted tweets from their accounts.
Apart from public officials, the website kept up with candidates for public offices, saving and publishing tweets from their accounts. Although this website started in the Netherlands, it subsequently became functional in the United States after new owners acquired it. It became far more popular during the presidential elections in 2016 because of controversy during the elections.
Politwoops kept up with tweets from Senate, House, Presidential, and Governorship candidates. Also, it has been useful for detecting fake tweets and pointing out original posts. Twitter's takeover has also affected the platform, with several changes cutting out its ability to keep up with tweets. For instance, the social media company's API updates have blocked the service. Nonetheless, you can only see deleted tweets from 2022 on the service.
Although it is possible to find deleted tweets, it is still great to occasionally remove some disturbing, potentially problematic tweets. Sometimes, it may be necessary to delete tweets in large numbers. Fortunately, TweetDelete helps with that. At TweetDelete, we've created an efficient web application that filters and deletes bulk tweets. This web app imports Twitter archives, helping with highly-specific and complex tweet deletion requests. Although quite straightforward, it does not clutter users' profiles with promotions. Start filtering and cleaning your Twitter timeline today!
Bulk Delete Old Tweets
Sign Up Now