There is no limit to the number of accounts you can follow on Twitter, now called X. You only need to maintain a corresponding follower count to keep following more users. However, if you're building a Twitter community, you cannot randomly add people to your following list. Instead, you must carefully determine who to follow on Twitter as they greatly influence your account's activity and growth.
Nevertheless, with millions of users saturating the space daily, it can be hard to determine who to follow on Twitter. The list includes celebrities, influencers, content creators, online businesses, family, and friends. However, you must consider your Twitter goals and objectives when considering the best people to follow on X. That'll help you optimize your account to achieve your goals easily.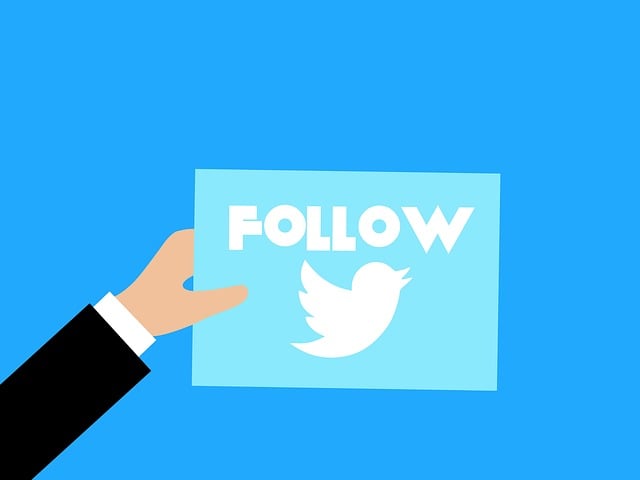 Why Consider Who To Follow on Twitter? All the Important Reasons
Following an account on X means subscribing to their tweets; though a simple decision, it affects your X experience. The decision of who to follow on Twitter determines your Twitter experience, as does your following count. Subscribing to an account's tweets allows their update to appear on your Home timeline. So, you can easily see their tweets and activities on your timeline without searching their profile.
Therefore, if you want to see fun, entertaining, or strictly informational tweets, follow an account that posts any of these. Fortunately, you can follow multiple accounts from different niches and receive more diverse updates. In fact, the more numerous your following list, the richer your Twitter timeline.
Additionally, any user you follow can send you a direct message. You can only do the same when they follow you back. Thus, when deciding who to follow on Twitter, ensure it is someone you're comfortable receiving a DM from. That is one reason why many successful tweeps only follow a few accounts. They do this to protect their private space.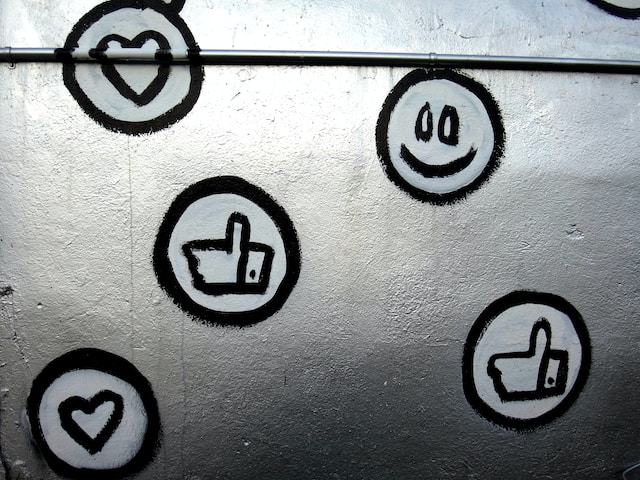 How To Choose Who To Follow: Understanding the Limits and Recommendations
You can follow any tweep with a public account on X without their permission. However, this section outlines some minor regulations on X you should consider before embarking on a following spree. Besides that, you should also consider how an account benefits you before following it. Let's first outline some tips to guide you when determining who to follow on Twitter.
Here are five tips to help you choose who to follow on X:
Follow someone in your niche you can learn from.
Consider an account with a good follower count.
Follow smart people whose tweets you enjoy.
Follow a user who's likely to follow you back.
Consider following a user who responds to engagements.
Does Twitter Limit How Many People I Can Follow?
In line with Twitter's spam and manipulation policies, X administrators monitor your follower-following ratio to determine authenticity. Consequently, Twitter allows you to follow only 400 accounts at maximum daily. Additionally, after following 5,000 users, they'll limit the number of accounts you can still follow based on your follower count.
So, at this point, you'll need to raise your follower count to follow more users on X. Therefore, when considering who to follow on Twitter, it's wise to be intentional so you don't hit a limit soon. While there is no limit to how many accounts to follow, you need many followers to keep following others.
Who Has the Most Followers on Twitter?
When considering who to follow on Twitter, it's reasonable to seek who has the most followers on Twitter. Currently, Elon Musk, with the handle @elonmusk, has the most followers on X. With 154.4 million active Twitter followers, he currently tops the list of the most followed Twitter users. Next to him is Barack Obama (@BarackObama), with 131.9 million followers.
Like many others on this list, they both follow a healthy amount of tweeps. But more than this, the richness of their tweet timeline earns them this many followers. So, always preview an account's timeline before following it.
The Best Twitter Accounts To Follow for a Successful Twitter Campaign
Since there are many preferences as they're men, the best Twitter account to follow will depend on your preference. It also depends on what you expect from Twitter users. Nevertheless, if you're seeking who to follow on Twitter for a successful campaign, find successful tweeps in your niche. The first indicator of the best Twitter accounts to follow is their follower count. If an account in your niche has a good follower count, it's probably a good account to follow.
Below are some of the best accounts to follow based on different preferences:
Hubspot (@HubSpot): Best Twitter account to follow for marketing insights.
Simon Sinek (@simonsinek): Best Twitter account to follow for inspiration and leadership.
Pat Flynn (@PatFlynn): Best Twitter account for entrepreneurs to follow.
Ryan Reynolds (@VancityReynolds): Best Twitter account for jokes and humor.
BuzzFeed (@BuzzFeed): Best Twitter account to follow for trending news and gossip.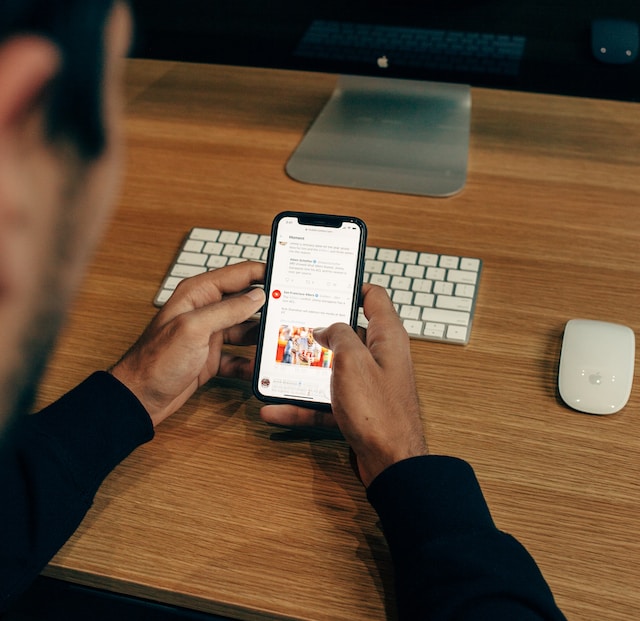 How To See Who You Follow on Twitter: Four Helpful Steps
You must pause and evaluate your actions and the corresponding results at some point in your Twitter campaign. During this time, your followers and the following list are important metrics to check. A good evaluation will help you determine who to follow on Twitter or unfollow to enhance your account growth. Fortunately, this section outlines how to see who you follow on Twitter.
The accounts you follow on X appear in the following list on your profile page. This list reveals all the accounts you've subscribed to and provides a button to unfollow each. Here, your followers appear in reverse chronological order from newest to oldest. You can follow these four steps below to access your X following list:
Open the Twitter menu by clicking your profile icon on the top left corner of the homepage.
Select "Profile" from the list to access your profile page.
Once opened, click "Following" preceded by the number of accounts you follow to open your following list.
Your following list appears, showing all the people you follow on X.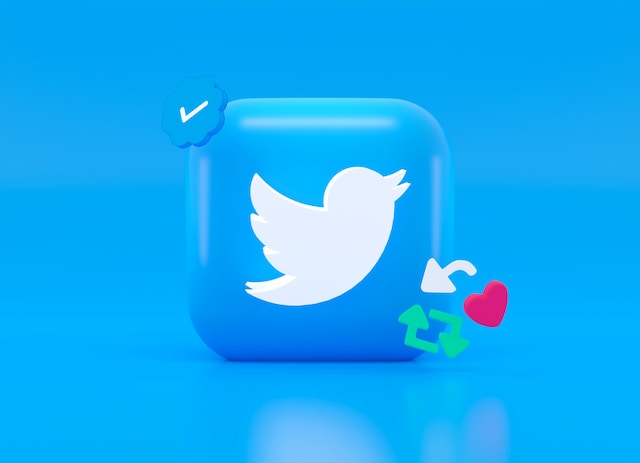 How To Hide Who You Follow on Twitter
Many users love the transparency of X as a social media platform. Although you can only control activities on your account, you see what everyone is doing, even those you don't follow. Similarly, others can also view your profile, Twitter bio, followers and those you follow. Some use this subtle spying technique to determine who to follow on Twitter to catch up with your growth.
However, if you're uncomfortable with giving out all that information, you can prevent others from seeing it. If you're seeking how to hide who follows you on Twitter, there are two options you can explore. This section will highlight both methods to guide you in selecting your best fit.
Make Your Twitter Profile Private After Selecting Who To Follow on Twitter
Privatizing your Twitter profile allows you to hide your entire profile and its content, including your following list. However, when you make your profile private, your followers can still see who you follow. Nevertheless, this feature only allows people you approve to become your followers. So, after considering who to follow on Twitter from a private account, consider who can follow you. This way, you'll only have desired contacts on your followers and following lists.
You can follow these four steps to privatize your profile on X:
Open the Twitter menu from your profile icon in the top right corner of your homepage.
Click "Settings and Support" and open "Settings and Privacy."
Select "Privacy and safety" and click "Audience and tagging."
Toggle on the button beside the "Protect your post" option to privatize your X account.
Don't Know Who To Follow on Twitter? Create and Use a Private List
The primary goal of following an account is to access updates from them without viewing their profile. However, Twitter Lists can also achieve this. Lists subscribe you to the updates on the list's accounts even without following them. So, if you don't want to privatize your Twitter profile, you can use a private list.
On a private list, you can add accounts you're not following but want to subscribe to. These accounts will not appear on your following list, but you can view their tweets and updates. You can organize a list for updates on a range of topics, including popular culture. What's more? Even your followers cannot see the accounts in your private list. This option is ideal if you can't decide who to follow on Twitter for privacy reasons.
You can follow the steps below to create a private list and add accounts to it:
Open the sidebar menu by tapping your profile icon in the top left corner of your Twitter homepage.
Select "Lists" and tap the new list icon on the bottom right to create a new list.
Type in the name and description of the list on the field provided and toggle on the private option below.
Click "Create" in black highlight on the bottom right corner to create your private list.
Next, find the account you wish to add to your private list and open their profile page.
On their profile page, click the more icon on the top right corner and select "Add/remove from Lists."
Your accounts list will open. Select the private list you created to add them there.
Do this for as many accounts as you desire on that list to ensure a rich list timeline.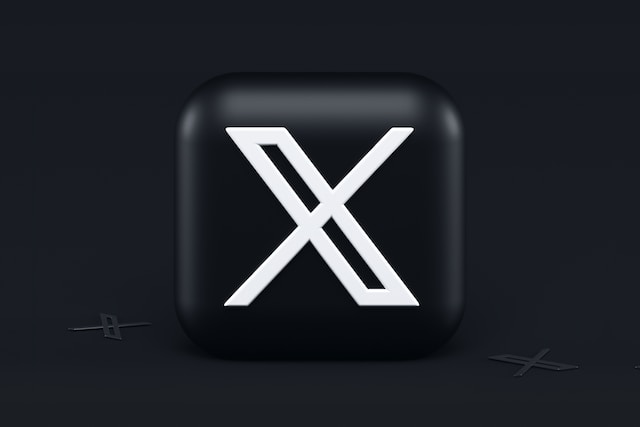 How to DM Someone on Twitter Who Doesn't Follow You
Generally, you can only send direct messages to users who follow you on X. That is a primary factor influencing users' decisions about who to follow on Twitter. Once you follow someone on Twitter, you automatically open your DM to them. Unfortunately, following is not mutual on Twitter; when you follow a person, it doesn't automatically make them your follower. Nevertheless, this section outlines how to DM someone on Twitter who doesn't follow you.
Below are the steps to DM someone who's not following you on X:
Navigate to the account's profile page.
Tap the envelope icon beside the follow/follow button on the profile page.
Type in and send your message in the open chat.
Depending on the user's preference, you may be unable to complete this process. Some enable the "Receive Direct Message" feature on their accounts, allowing them to receive messages from users they don't follow. They can also enable it for verified users so only verified users can DM them without following. Others do not enable the feature, so you'll not find the envelope icon on their profile page.
If you've had rough and unproductive Twitter campaigns, it's time to adjust your timeline to get more followers. You can clear out your timeline and restart with a more targeted approach.
TweetDelete is an excellent tool to help you filter and clean your Twitter timeline. You can delete or import your timeline into your archive with a single click. Additionally, if your X campaign requires constant tweeting, you can automate this tool to delete tweets after a set time. That will keep your timeline tidy and attractive to prospective followers. So, start filtering and cleaning your Twitter timeline today!
Bulk Delete Old Tweets
Sign Up Now