Seeing a Twitter account suspension message after logging in can be worrying, especially if you're a regular on the platform. The first thought is usually why this is happening, followed by how to fix it. Although it seems random, the platform usually has its reasons to hand out an account suspension.
This post covers these factors in great detail so you know what to do next. If you can't recover your account, it shows you how to create a new one. It explains how to avoid a second suspension for your new account. Also, it highlights the process to appeal the decision.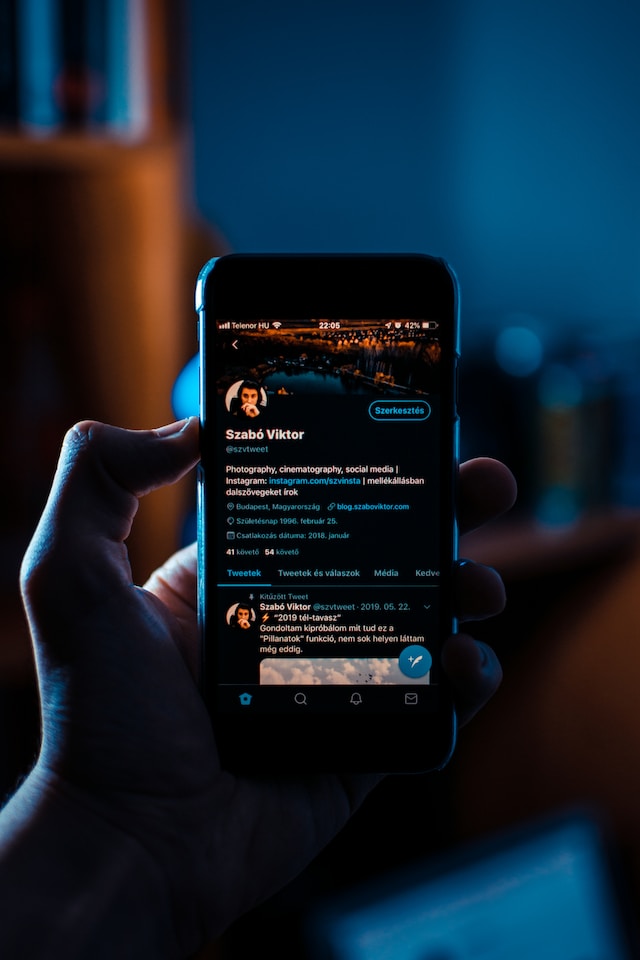 How To Tell if a Twitter Account Is Suspended?
Twitter uses several methods to ensure you know about the account suspension. It also provides you with the reason for the enforcement. Here's how to tell if a Twitter account is suspended:
Log In to the X Account
This method works if you can access the account. You'll see a message when you log in to your X or Twitter profile. It will inform you about the suspension and the reason behind the platform's decision.
Check Your Email
Twitter, aka X, will also send an email about the account suspension. Go to the registered email and check for the latest mail from Twitter. It contains all the details you need to know about the suspension. If you can't find it, check the spam folder.
These methods work when you are the account owner. What if you want to check another user's profile? In this situation, you can use these techniques:
Visit the User's Profile Page
X, formerly Twitter, uses labels to inform users about its actions against a user's account. If you want to confirm the suspension, just visit the person's profile. Instead of seeing their timeline, you'll see a Twitter account suspended notice. It also contains a brief explanation of the cause of the suspension.
Check the Profile In Incognito Mode
You can also confirm the suspension by visiting the profile in incognito mode. Enter the following – "www.twitter.com/username." Replace the username with the person's Twitter or X handle. For example, "www.twitter.com/elonmusk" goes to Elon Musk's X aka Twitter profile. However, this method may not work all the time. The platform may ask you to log into your account to view the profile.
Why Was My Twitter Account Suspended?
According to Twitter's Rules Enforcement Report for July – December 2021, the platform suspended 1.3 million accounts. So, don't worry, as you're not alone. Below are five reasons that answer the question, "Why was my Twitter account suspended?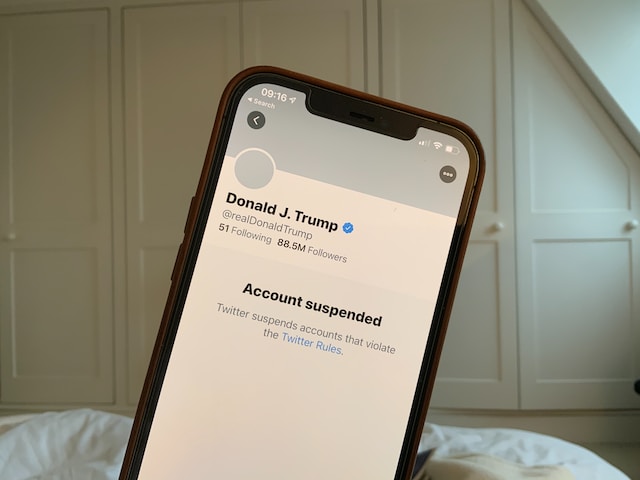 1. You Violated the X's Automation Rules
You must follow several rules when automating your Twitter, now X, account. If your account behaves in the following manner, it is the cause for the Twitter account suspension:
You use automation to send multiple direct messages (DMs) or publish posts the platform considers spam.
You follow and unfollow several profiles quickly via automation.
You like multiple posts (formerly tweets) with the help of automation.
You have multiple fake accounts and use automation to post similar or the same content.
You use automation to publish posts that look like you're trying to get a specific topic to trend.
You post personal information or include misleading links in your tweets or DMs.
2. Twitter Account Suspension: Majority of Your Posts or DMs Are Spam
Twitter doesn't like spam one bit and will do everything to prevent it from spreading on the platform. You'll see the Twitter account suspended message for the following activities on the platform:
Your posts (aka tweets) are the same as another user's tweets.
There are only links without any context in your posts.
You send hundreds or thousands of DMs quickly.
Your posts or tweets contain irrelevant hashtags.
3. You Lost Access to Your Account
If Twitter, aka X, notices bad actors are using your account, they'll suspend it. For example, bad actors can include malicious links. A Twitter account suspension helps prevent the spreading of spam or any other unwanted content.
4. Your Posts, Replies, or DMs Come Under Abusive Violations
Twitter wants to keep its platform safe and comfortable for everyone. You'll see the Twitter account suspension message if the platform categorizes your content as an abusive violation. Impersonating another X user or person also comes under this category.
5. You Break Twitter's Rules and Terms of Service Repeatedly
In February 2023, the platform changed how frequently it hands out account suspensions. For starters, it prefers to remove rule-breaking posts or limit the visibility of such tweets. You'll only see the Twitter account suspended message for the following reasons:
The profile violates X's platform manipulation and spam policy.
The user plays a role in sharing or engaging in illegal activities or content.
The person doesn't respect another user's privacy.
The account participates in harassing other X users.
The user threatens or provokes harm or violence.
X or Twitter considers these activities as severe violations. Also, if you repeatedly break any of the platform's rules, the platform will suspend your account.
Twitter Account Suspended for No Reason: What Should You Do Next?
You went through the email to find the reason behind the Twitter account suspension. Or, you can compare your activities against the previous section. After reviewing your account, it's clear that you didn't break any of the rules. For example, you participate in a giveaway where you can get a smartphone. One of the rules was to tweet a specific post every day. However, the social media network mistakes this as spam. What should you do if your Twitter account is suspended for no reason?
Well, you can reach out to X or Twitter's customer support. They have an appeal form you need to fill out. After you submit the request, the social media network will go through your application. It will also review the suspension to see if it is valid. The platform will reverse its decision and restore your account if it notices its mistake.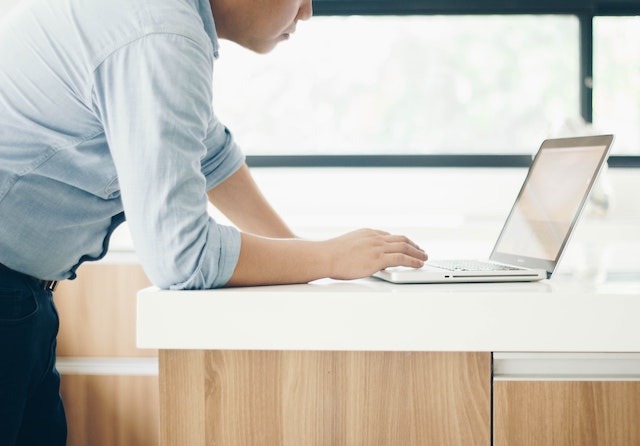 How To Fix a Twitter Account Suspension?
When you get a Twitter account suspension, don't panic. You can still fix the situation. Try the following solutions to restore your account:
If the platform asks you to verify your email or phone number after logging in, it is a temporary suspension. Follow the platform's instructions to regain access to your X or Twitter profile.
You can also get a temporary lock, which is also a form of suspension. You may have to verify your email address or phone number. Or it will limit what you can do with your account. In this case, you'll have to use Twitter with the limitations.
Submit the appeal form for a suspended or locked profile.
Are you unable to restore access to your Twitter, aka X account? Go to the next section to fix this issue permanently.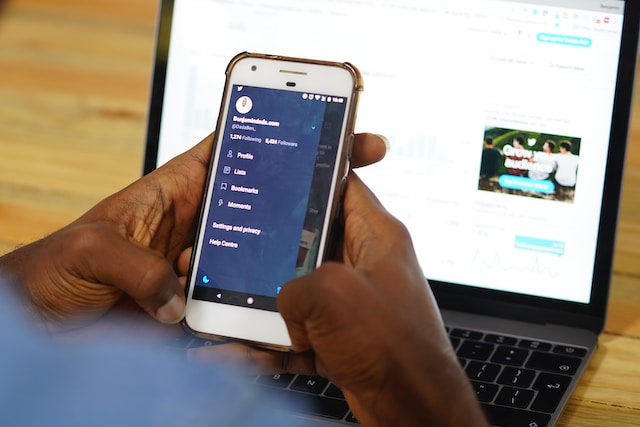 How To Make a New Twitter Account After Suspension?
Let's say you appeal the Twitter account suspension and come out unsuccessful. The good thing is that you don't have to overthink this, as you can create another profile. Below is how to make a new Twitter account after suspension.
Twitter Account Suspended: Prerequisites To Create a New Account
Before you make a new profile, there are a few things you need to do. Why? Well, Twitter will suspend the new account if it notices it belongs to a previously banned user. X considers this behavior as trying to evade the previous suspension.
Fortunately, there are a few ways to avoid Twitter account suspension, as highlighted below:
Create a new IP address – Your internet protocol (IP) address is like your digital address. In other words, it is a fingerprint the platform uses to check whether there's another profile with the same IP address.

There are several ways to change your IP address. However, using a virtual private network (VPN) is the easiest method. It hides your IP address and uses another one in its place. With a VPN, Twitter won't be able to connect the dots from your new profile to your old account. ProtonVPN has a free tier where you can connect to three regions worldwide. Otherwise, you can use SurfShark, ExpressVPN, NordVPN or TunnelBear.

Make a New Email ID – You need an email address to create an X or Twitter account. Obviously, you can't use your old one as it's on the social media network's blocklist. Also, make it different from the previous one to avoid detection.

Register for a New Phone Number – If you plan on getting X Premium (formerly Twitter Blue), you'll need a phone number. Again, using the same phone number as the suspended account is unsafe. Do note that if you use Google Voice, you won't be able to verify your profile via two-factor authentication (2FA). This is because of the platform's goal to reduce the number of bot accounts.
Twitter Account Suspension: Creating Your Account
Once you complete the above prerequisites, you must clear your browser's cookies. If you don't want to do this, use a different browser. This removes any information Twitter can use to link your old profile to your new one. Also, you should go through Twitter's rules. This is to ensure you don't violate them again. Follow the steps below to create your new X account after a Twitter account suspension:
Go to Twitter or X's website and select Create Account.
When entering your personal information, ensure it doesn't match the details of your previous profile. Also, use the new phone number or email address. Select Next after you provide all the information.
X will ask you if it can track you across the internet. Click the checkbox to turn off this feature. Click Next to go to the next step of creating an account.
Review the information before clicking the Sign Up button.
The platform will ask you to complete a series of challenges. This is to confirm you're a human, not a bot.
You'll need to enter the authentication code. Check your smartphone or email address for this code.
X will ask you to create a strong password for your account. Select Next to proceed.
You have to upload a profile picture for your account. The platform also allows you to skip this step.
In the next step, you need to provide a username. Make sure it doesn't resemble your previous Twitter handle. Click the Next button to continue.
You'll have to select the following:

Languages you prefer
Topics of interest
An account to follow
You'll have a new Twitter or X account if everything goes well.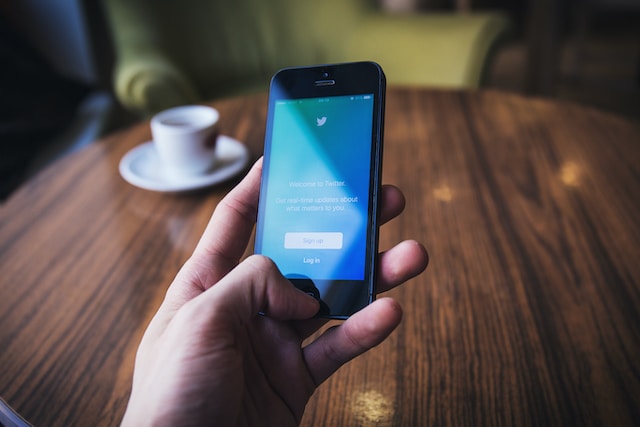 Final Thoughts on Twitter Account Suspension
The good news about Twitter account suspension is that it won't be as common as before. This is due to the changes introduced by the platform. However, it will still hand out suspensions for extreme cases. Always make sure you go through the platform's rules before you publish any post. This will ensure you don't run the risk of suspending your account.
The best way to avoid a suspension is to delete every rule-breaking tweet immediately. However, X, formerly Twitter, only allows you to remove one post at a time. If you want to do this quickly, the best solution is to use TweetDelete. Its bulk-delete feature will save you countless hours. Or, you can use its auto-delete service to ensure rule-breaking posts never see the light of day. Use TweetDelete today to keep your profile clean of policy-breaking posts!
Bulk Delete Old Tweets
Sign Up Now