Twitter is a highly active social media platform with a monthly user base of 368 million. Thus, it's a sphere for interconnectedness where your tweets can reach millions if you play your cards right. Since 75% of B2B businesses use Twitter for marketing, you should know there's a catch. Although whatever you tweet will mostly be visible to your Twitter followers, you can gain more coverage. All you need to do is learn how to boost a tweet.
Boosting your tweets will help promote valuable content to users not yet following you. Hence, you will gain more exposure from marketing, leading to an upturn in your Twitter follower growth. As a result, your Twitter engagement rate will spike, thus increasing post relevancy, a fundamental criterion for Twitter's algorithm. So boosting your Tweets is vital for an excellent Twitter marketing strategy.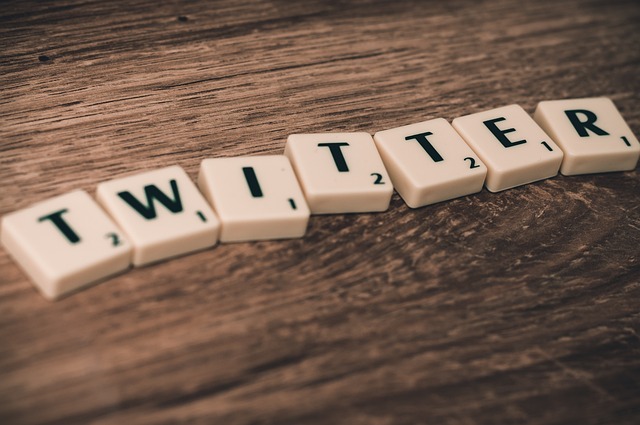 Why You Should Boost Tweets: The Accompanying Benefits
Before delving into the issue of how to boost tweets on Twitter, aka X, you should understand the importance. Anyone new to Twitter's advanced marketing might have some reservations. Several thoughts about the success rate will cross your mind, especially since boosting tweets isn't free. Relax, you're right on track.
Twitter users usually search for reviews and product recommendations before patronizing a brand. Though brands use influencer marketing strategies to scale products, Twitter has equipped businesses with tools to boost sales easily. According to the Digital Marketing Institute, 40% of consumers purchase goods after discovering them on Twitter. So, millions of consumers are ready to go with the Twitter trend flow.
Your competitor could already be making waves and securing customers, so you should get on board. Moreover, customers you acquire through ads are highly likely to leave reviews on Twitter. If your services are great, you'll get positive reviews that count as your brand's user-generated content. The reviews from clients and new Twitter followers can inspire others to patronize your business.
Twitter's promotional tools will also help you track mass interaction and patronage. So, boosting tweets can help you gain more followers, who will likely become subscribers. Thus, you'll earn more if you monetize your account. So, you shouldn't see the knowledge of how to boost tweets as an activity with a one-time benefit. It's more like the ripple effect of throwing a stone into a stream. The streams of benefits keep expanding, leading to increased Twitter followers.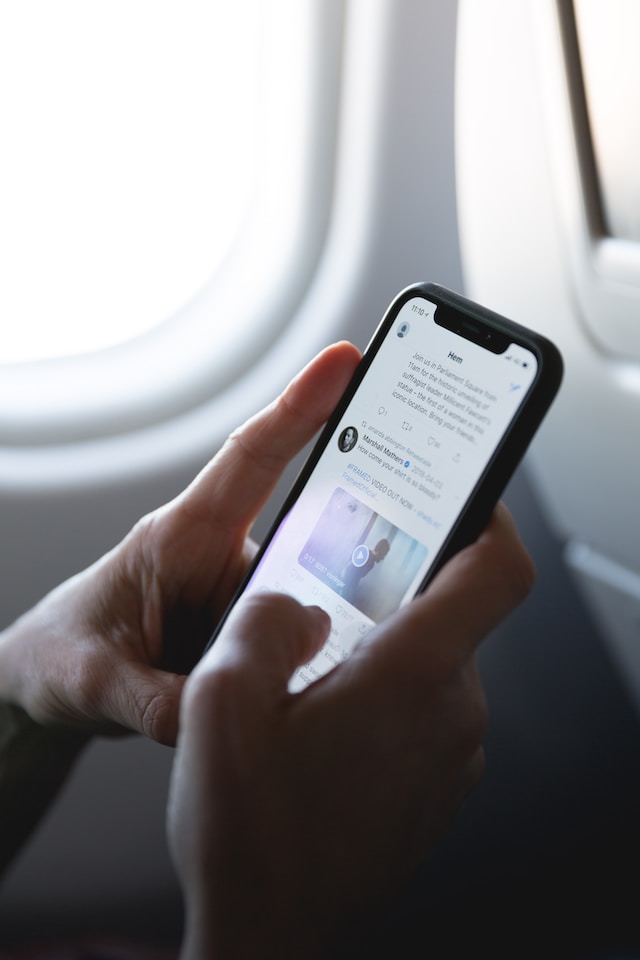 Let's Get Started: How To Boost a Tweet With X Business
Twitter, now known as X, is a platform where the Bourgeois converge. Thus, the platform allows users to share the same environment with capitalists, investors, and influencers. So what better online platform do you have to make your business and sales pitches if not Twitter, aka X?
However, pitches involve accurate planning and strategizing to work. You need to nail every step to receive ovation-worthy results from any strategy. Ensure you follow all the requirements to the core. In this regard, a business Twitter account is the first criterion to boost a tweet. There are two kinds of Twitter accounts. The personal account sprang up earlier, and Twitter later introduced the business account for professionals.
You must have a business Twitter or X profile to boost a tweet. The reason is that the feature you need to promote your tweets is exclusive to professional accounts. You can only access the quick promotion feature from your business account. However, there's also the Twitter ads account, which you can link to your regular account. But since mixing business with pleasure slows productivity, you should keep your private and work dealings separate.
So, you can't escape opening a professional Twitter or X account for marketing. With this account, you can engage in advertising and use special analytic tools to track the outcome of your ads. Additionally, you can boost a tweet or several regular tweets for special effects, more views, and growth potential.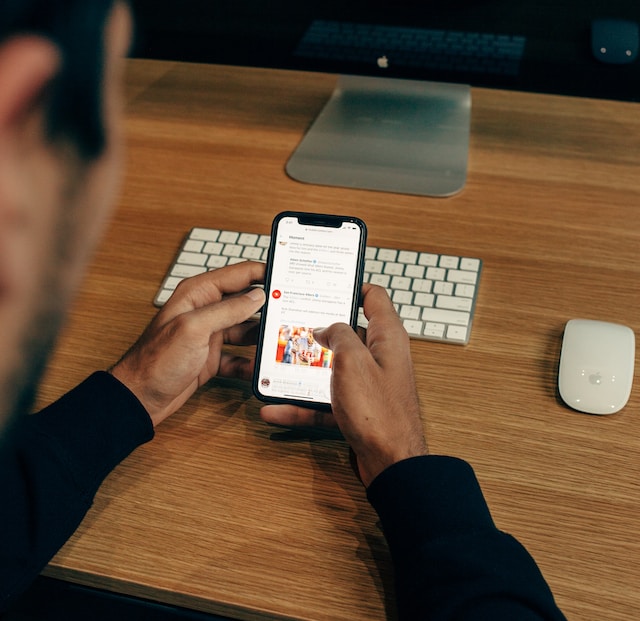 How To Boost a Promoted Tweet: 4 Steps for Using Ads on X
Having an ads account on X is crucial to learning how to boost a promoted tweet. But you have to link your ads account to the one from which you want to promote tweets. Aside from text tweets, you can also promote Twitter memes, image ads, and videos. Twitter strategically displays the ads in your target audience's timeline, search results, and trends. But for this to happen, you must learn how to boost a promoted tweet with Twitter or X ads.
So, below are the necessary steps.
1. Open a Twitter or X Ads Account
You must have an account linked to your business profile to boost a tweet with ads on X. But first, study Twitter's ad policies to ensure you're eligible for an account before proceeding. So, follow these steps to create your ads account.
Visit the Twitter or X website via your PC or smartphone browser.
Log into your professional account.
Visit the Twitter ads page, then select your location and the appropriate time zone.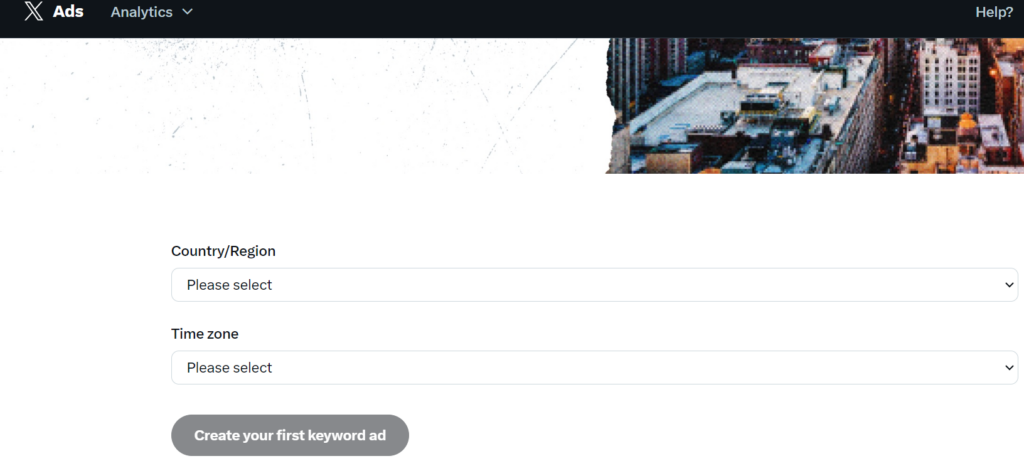 Twitter will indicate your billing currency. Fill out the ad setup form and input your billing information.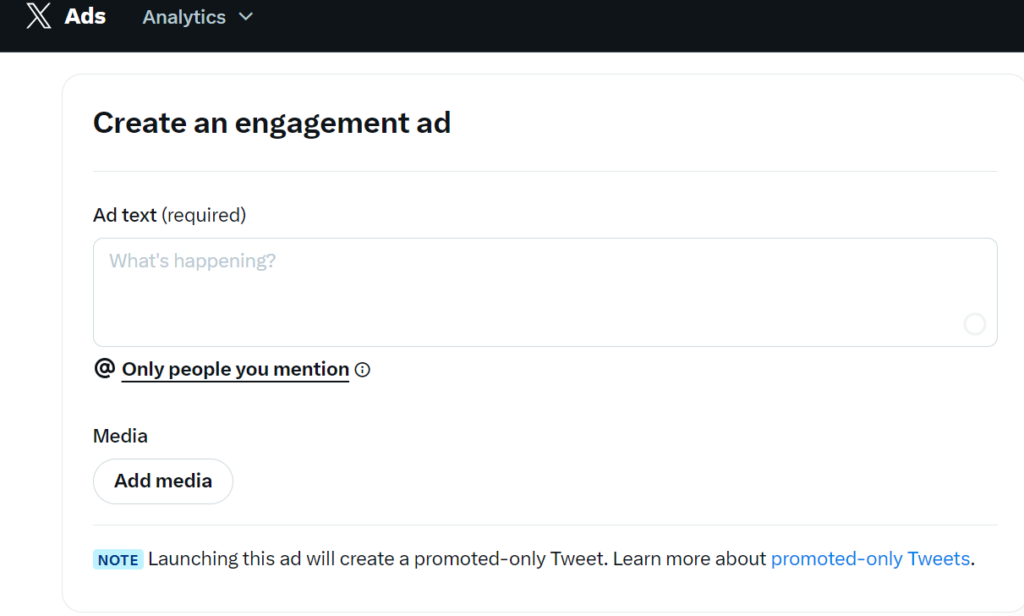 Congratulations, you've successfully created an ads account. However, you should tighten security to prevent intruders from accessing your ads account. Is there an extra protective mile you can cross? The answer is yes. You can safeguard your account by linking it to the domain email address of your company. Additionally, you can activate a two-factor authentication for your X ads account.
2. Indicate Your Ad Campaign's Goal
To get going after creating your ads account, specify what you look forward to achieving with your campaign. Don't worry; the selection process isn't hard because Twitter gives you options. Find below the various options for the ads campaign goals.
Followers
Website clicks or conversions
Tweet engagements
App installs or app engagements
Leads on Twitter
However, you shouldn't make a blind selection. You have to understand what each option entails since it'll be the basis of your campaign. You may desire an increase in the number of your Twitter followers. Brand owners may want people to visit their website and make purchases.
You may need higher user interaction to monetize your content if you're an influencer. Furthermore, developers may want to spread knowledge of their apps so more people can download them. Finally, experts may want to generate leads for mailing lists or newsletters. So, find your place and specify your aim.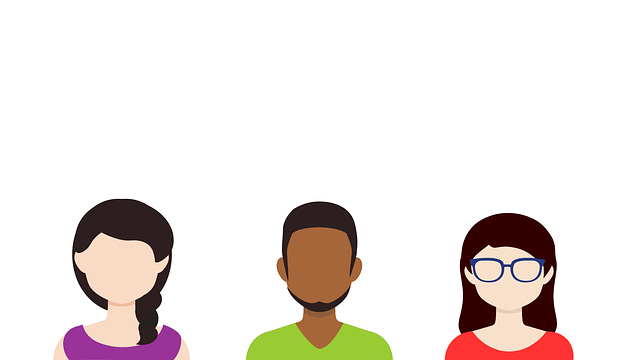 3. Determine Your Target
The next step to boost a tweet is marking your campaign target. Here, you will specify the people you want to reach with your campaign. You can decide your target audience's country or state and inform Twitter whether your ads are for a specific gender.
Setting your target will help your ads reach the most relevant people. These are the people most likely to act to actualize your goal. For instance, if you sell designer clothing, you can target people who search for designer-related keywords or specific designer products. Your target can be people who follow certain topics related to your brand. Thus, you'll be targeting people with a set of interests.
You can also search for usernames or import a list of handles, like a follower list, to target specific people. Additionally, you may target followers of certain users with the same interest. Furthermore, you can also target users of specific devices. So, there are various metrics with which you can fish out your ideal target audience for ads. Thus, Twitter will showcase your product to those most likely to need your services and take immediate action.
4. Fix the Budget for Your Campaign
The budget is the most important part of the preparation to boost a tweet. The previous steps are like arranging a golf course; your budget is the club that sets the ball in motion. Since the ads have no specific payment plan, you can set a budget based on your campaign goals. You can set a total budget reflecting the amount you wish to spend on the campaign. Thus, the campaign ends when you spend your total budget amount.
Since your bill is action-based, you'll have to set a maximum budget per day to prevent you from overspending. If you're new to ads and can't figure out your budget, Twitter can help you. Simply opt for an automatic budget, and Twitter will optimize your ads for affordable prices. So you're sure to get the best result without breaking the bank.
After deciding and fixing your budget, you can pick one from your regular tweets to boost or promote. What if you want to use more than one tweet for your ad? Well, that's cool. You can select several tweets, create new tweets, or even add scheduled tweets for Twitter ad promotion. Now, all that's left is for you to sit back and watch your ads campaign bring in the desired results.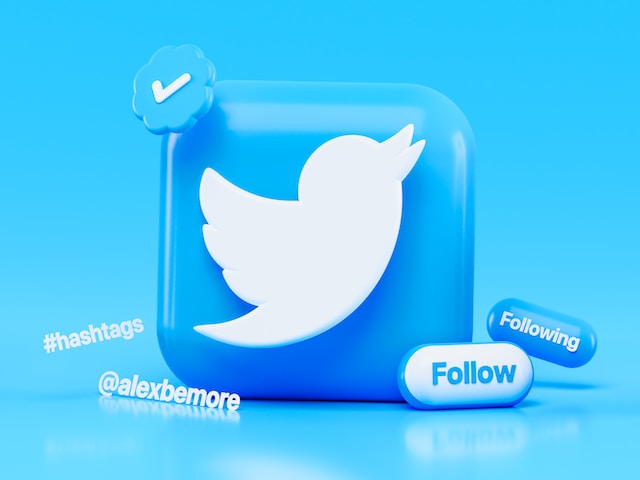 How To Boost a Single Tweet: The Quick Promote Feature on Business Twitter
You may wonder how to boost a single tweet on X with the quick promotion feature. It's simple to use. Unlike ads, you don't need to create a quick promote account. All you need is a Twitter business account to gain exclusive access to this feature. Then, you can single out your best tweet for promotion. Learning how to boost a single tweet from your timeline is easy.
Below are the steps to boost a tweet using quick promotion on Twitter, aka X.
Log into your Twitter business account.
Select a promotable post from your timeline and tap the "post activity" button. (You can use the most liked tweet on your business page.)
Then select "promote this post."
Customize your target audience, and set the ad duration and your budget. Then, provide the necessary billing information.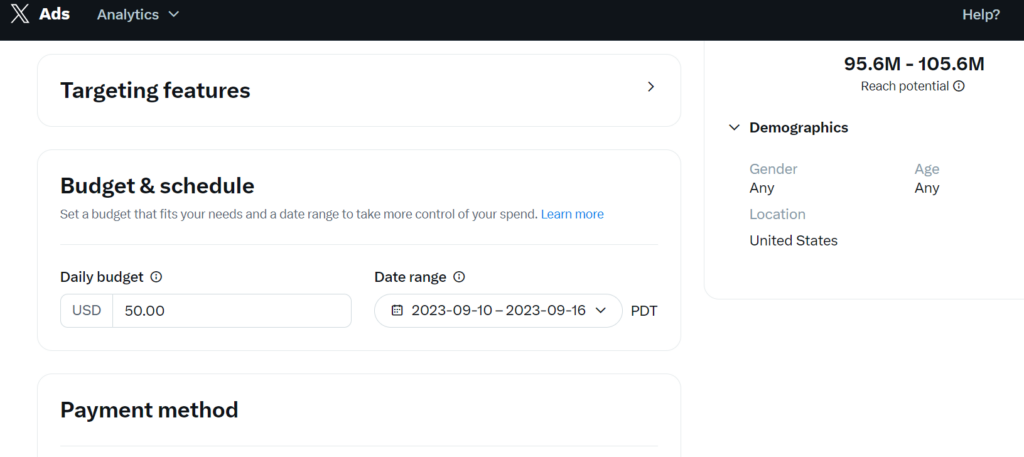 Check your promotional post again to ensure all is in place, then click "create promotion."
To create awareness, you can tweet about your business, services, or product. But your tweet might not stand out of the 350,000 tweets per minute.  However, with ads as part of your digital marketing strategy, potential customers will surely see your tweets.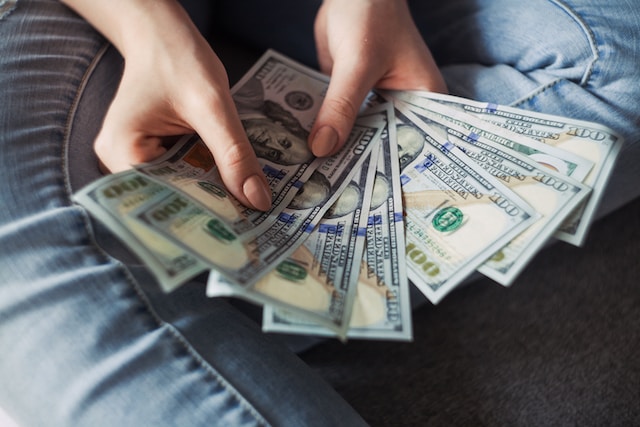 Tens or Hundreds of Dollars? How Much Does It Cost To Boost a Tweet?
We all know that marketing agencies often have pricey tags for their services. Therefore, it's only natural to be curious regarding the price of Twitter's marketing tools. Hence, the question "How much does it cost to boost a tweet?" is one that most people ask.
The money needed to boost a tweet depends on the specifics of your Twitter campaign. Thus, it's easy for even startups to boost their tweets. The price of running ads on Twitter, aka X, is relative to the goals of your campaign. So you can set a digital marketing budget. Therefore, you will only pay for the achievement of specific goals. For example, if you aim to gain clicks, leads, or followers with your ads, you'll pay upon action.
Interestingly, you can control your budget's flexibility and decide the minimum and maximum expense rate. However, when using the quick promote feature on Twitter business, your budget must range between $10 – $5,000. Now that you know how much it costs to boost a tweet, you can take that giant leap.
Though learning how to boost a tweet is easy, you might not be able to afford it. But you can optimize your account by deleting inappropriate tweets. You can then engage in social listening and improve your marketing strategy with Twitter's free analytic tools and third-party apps. However, it may be challenging to delete old tweets.
That's why at TweetDelete, we've invented an efficient web application for filtering and deleting bulk tweets. This app swiftly loads, imports, and deletes tweets without cluttering your timeline. Ready to get started? Declutter and streamline your X feed today!
Bulk Delete Old Tweets
Sign Up Now