The Twitter platform, whose name recently changed to X, used to have fewer users than today. With the increase of people also came the increase in tweets and replies. Many people have gathered more followers and have shared more content than before. Over time, it has become increasingly difficult to navigate old posts. Nonetheless, various resources are available to search for old tweets on the platform.
Sometimes, you may need to review your timeline to locate posts creating an impression on your brand's image. Other times, you may need to delete them if they no longer represent your brand. Whatever your reason, you must use available methods to search for old tweets. This process may seem challenging due to the amount of information on the platform. Thankfully, this article provides a detailed guide to help.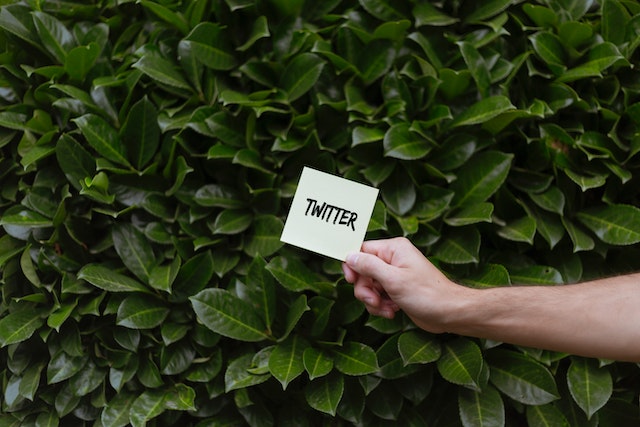 How To Search Old Tweets on Twitter, Now X: Utilizing the Platform's In-Built Features
There is no better way to locate items on the X, formerly Twitter, platform than using its features. These features can go deep into the system to locate any data. Some even allow you to see all the replies under the post. These features are your easiest answers to knowing how to search for old tweets on Twitter, now X.
How To Search Old Tweets With Twitter Advanced Search
The Twitter advanced search feature is one of the effective methods to locate previous tweets. The advanced search option allows you to filter your search according to username, time frame, replies, etc. This feature helps you learn how to search for old tweets without sharing your information with any tool. However, you can't use the advanced feature on mobile devices. It is only available on the desktop interface.
Here is how to use it in eight easy steps:
Log into your account on a desktop web browser.
Click on the search tab at the upper-right side and enter a search term.
Press "Enter" to begin the search query. You will see some options under the header "Search Filters" on the right side.
Select "Advanced Search" from the options. Alternatively, open a new tab and go directly to the advanced search page.
Click any tab under the "Words" section to enter a hashtag or exact phrase in the tweets.
Scroll down to the accounts section to enter a username.
Scroll down to the date section to adjust the time frame.
Click "Search" at the top right corner to begin the query.
You will see all the posts that fall under your query. You can also use the advanced option to filter the engagements according to likes, replies, and retweets. The filter option also allows you to locate tweets with links. While Twitter impressions are now essential, you can't filter searches based on them.
How To Search Old Tweets With Twitter Archive
Twitter, aka X, records every activity on your account. This is your Twitter archive which contains your entire tweet history. Luckily, the archive can help you locate any data you want. In addition, the archive method allows you to save them as long as you want. However, you must keep downloading another if your Twitter presence remains strong after the previous download. Understanding how to search old tweets with your archive is straightforward.
Here is how to do it in nine steps:
Access your account on any device.
Go to the "Settings" menu and select the "Your Account" option.
Select "Download an archive of your data."
Enter your password when the system prompts it.
Select a verification method to access the data.
Select "Request Archive" under the Twitter data section.
The system may take a few hours or days to prepare your data. The duration depends on the size of your data. You will get an email and push notification when it is ready.
Click on the notification to go to the download page. Alternatively, you can follow the previous steps to the "Download an archive of your data" section.
Select "Download Archive" to begin the process. Once the download finishes, you will get a ZIP file containing all your data.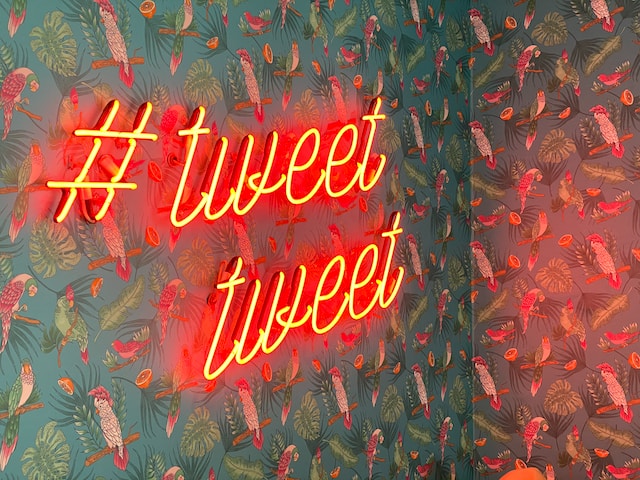 How To Search Old Tweets With Third-Party Tools: External Resources To Help
While X, aka Twitter, has adequate features to help, some external tools can be useful for more efficiency. Luckily, several third-party tools effectively locate posts on the platform. Some of these tools only require your username to begin the process. Some others require your account information to access your account. These tools will help you understand how to search for old tweets on the platform.
How To Use Circleboom Social Media Management Tool To Search Old Tweets
Circleboom is a third-party tool that allows you to search for old tweets with its tweet deletion feature. Due to Twitter's API policy, you can only locate up to 3,200 posts with this tool. You can't find older posts if you have more than this number. Nonetheless, it is perfect for easy access and effortless search.
Here is how to use this tool in six steps:
Go to the Circleboom website on a web browser.
Log in with your X, previously Twitter account for easy synchronization.
Select the "My Tweets" option on the left-side menu on your dashboard. A drop-down menu will appear on the screen.
Select the "Delete" tweets option from the list of options.
The system will load your latest 3,200 tweets on the screen.
Click the search tab on the upper-right side to enter keywords, dates, or hashtags to find specific items.
This will help filter your result and narrow down your search. In addition, Circleboom is an all-in-one social media management tool that deletes unwanted posts. You can select those embarrassing tweets and delete them after locating them. Other tools can successfully help delete all your tweets at once.
How To Use the Simplified Social Media Tool To Search Old Tweets
Like the previous tool, Simplified is another effective tool for finding old posts. It offers advanced features that manage your Twitter account without you stressing yourself. This tool also lets you download a tweet history report whenever you want. Overall, it is a powerful tool to search for old tweets whenever possible.
Here is how to use it in eight easy steps:
Go to the Simplified website on a web browser.
Click on the down arrow beside products on the upper-right side of the screen. A menu containing all the products the tool offers will appear,
Select "Social Media" from the menu.
Click on "Publishing" from the left-side options.
Select your Twitter account underneath the "All Accounts" section.
A Social Media Scheduler will come up on the screen.
Select the date and year for the item you are trying to locate.
You will automatically see your posts from the selected date.
You can filter the result by clicking the published tweets option from the top-right corner. You can always download the report even if you have a dozen tweets.
How To Use the Wayback Machine To Find Old Tweets
The Wayback Machine is a powerful tool for locating old and deleted posts. This machine is an internet archive that keeps data from every website. However, individual tweets don't stand a chance with this tool. It is mostly perfect for popular Twitter handles and pages. In addition, the Wayback Machine is best for searching for old deleted tweets. These posts are always on the archive in the form of screenshots. So, when you perform an old tweet search, you can't edit the content.
Here is how to use it in four steps:
Go to the Wayback Machine's website on a web browser.
Click on the search tab at the top of the page.
Enter your Twitter account URL in the space.
Select "Browse History" to run a query.
You will see a calendar with blue highlights indicating your old tweets according to the year and day. Place your cursor on any bubble to see the number of posts for that day. This will help you locate them in an orderly manner. However, you may not find some tweets if the Wayback Machine has crawled the page. You may want to know other tools and methods to find deleted tweets.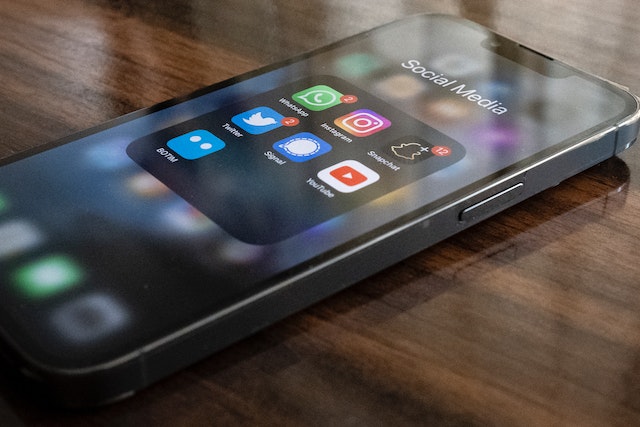 How To Search Old Tweets by Date: Using Time Frame To Locate Posts
Sometimes, finding a tweet out of the multitudes can be challenging. You may not have much time to browse through each piece of content. You can learn how to search old tweets by date to make it easier. You only need to know the age of the tweets to use this method. You will get results once you enter the accurate time or time frame.
As complicated as this sounds, you don't need an external tool to complete the process. Twitter, aka X, has a search bar to allow users to locate accounts, hashtags, keywords, etc. However, most people don't know they can use this feature to locate old tweets by date. This method is a trick to find items without going to the advanced search page.
Here is how to use it in three simple steps:
Click on the search tab on your homepage after logging into your account.
Type your search term in this sequence: from Twitter handle since YYYY-MM-DD until YYYY-MM-DD. For example, from your username since:2021-05-22 until:2023-02-25.
Press enter to run the query.
You will get results for all your posts from that time threshold. The default setting organizes the tweets from the top. However, you will see parameters like videos, photos, people, and the latest above the result. Selecting the latest allows you to see the items in reverse-chronological order. You can also use the other parameters to filter the result. In addition, you can use this method to find posts from another user by entering their username instead.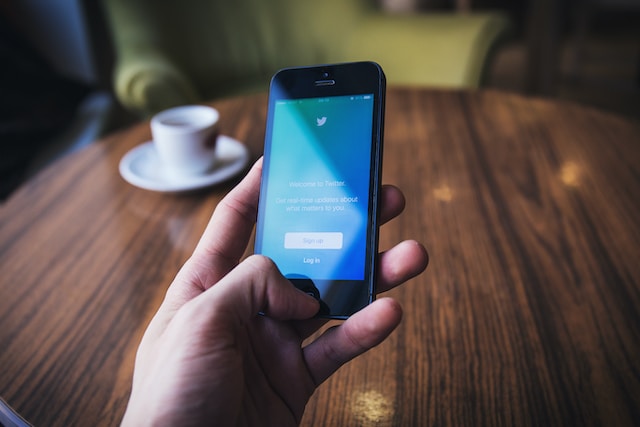 How To See Old Tweets in the Twitter Archive: Unveiling Your Search Result
Unlike the other methods, the archive only provides a downloaded ZIP file containing your previous posts. In this case, you must still extract the files to see old tweets in them. For this, you need your desktop web browser as an archive viewer. Then, you can search for old tweets in the content.
Here are five simple steps to do it:
Go to your download folder to locate the ZIP file and right-click it.
Click the "Extract All" option.
Choose or create a folder to save the extracted items, then click "Extract."
Open the saved folder and double-click "Your archive.html." It will automatically open an HTML file containing the summary of your data. The page will load like a normal Twitter page on your default web browser.
Select "Tweet" to see your previous posts.
You can also view deleted ones on this page. The page only allows you to view; you can't edit anything.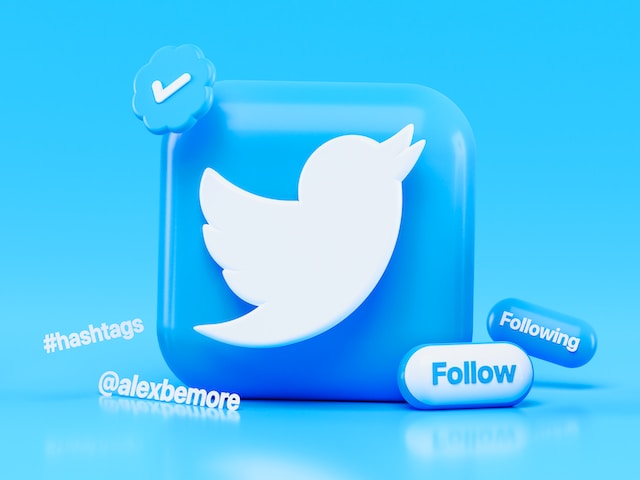 How To Find Old Tweets From Someone Else: Tracking Other User's Posts
Posts from other users can attract your attention sometimes. However, you can lose them among the other tweets from them. Therefore, you need to know how to find old tweets from someone else to locate them. Well, most of the methods mentioned above can help. The advanced search feature provides a straightforward solution. You only need to enter the user's Twitter username in the accounts tab and run a search query.
The Wayback Machine is also an effective tool for this. Like the previous method, all you need is their username. Enter it on the machine and run a search query. You will get the result in screenshots. While performing an old tweets search is fun, it is best to use the opportunity to erase embarrassing tweets. However, deleting them one by one can be stressful and time-consuming.
This is why at TweetDelete, we have designed an easy-to-use web-based application for filtering and deleting multiple tweets. This tool allows you to load, import, and delete tweets and archives effortlessly. TweetDelete web tool operates without spreading promotional content on your X, previously Twitter, timeline. So, start filtering and cleaning your X aka Twitter timeline today!
Bulk Delete Old Tweets
Sign Up Now